Both the Samsung Galaxy S8 and the Galaxy S8 + were officially released featuring a single 12 megapixel rear camera using Dual Pixel technology, the same as we previously saw in the Galaxy S7. The South Korean manufacturer uses two different sensors to give life to your camera, being able to find some Galaxy S8 with a Samsung sensor ISOCELL S5K2L2  and others with a Sony sensor IMX333.
Samsung Galaxy S8 + with Dual Rear Camera Appears In China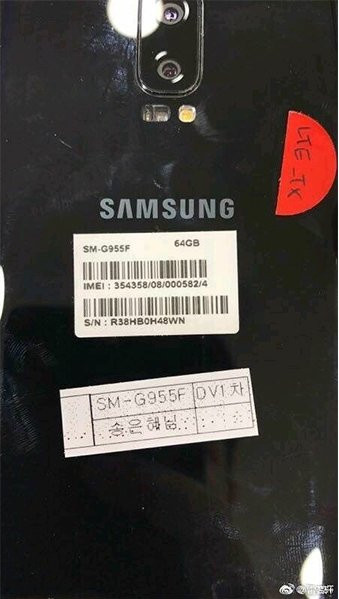 You Might Like: You Can Bypass Galaxy S8 Facial Recognition With Simple Photo
Before the official launch, it was rumored that Samsung Galaxy S8 + would use a configuration of dual rear camera, and today we have leaked image from China showing an initial prototype of the Galaxy S8 + with such configuration of cameras on the back, which makes the Device present a rather unsightly design, perhaps that is one of the drawbacks that caused the company to finally use a single camera in both terminals.
From the above picture of the prototype unit (looks ugly), it's quite understandable why Samsung dropped the idea of adding a dual-lens camera on the Galaxy S8/S8+.
Via: PhoneArena