AMD Ryzen Threadripper processors not only managed to cause a stir in the ranks of the "Blue Giant", but also impress the entire PC industry with amazing performance. For the first time in a long time, the "Red" camp competed with the most powerful chips from Intel, offering buyers a more attractive price / performance ratio. At the same time, AMD solutions have an undeniable advantage over Intel's HEDT platform-there are 64 lines of PCI Express 3.0 interface for each Ryzen Threadripper chip.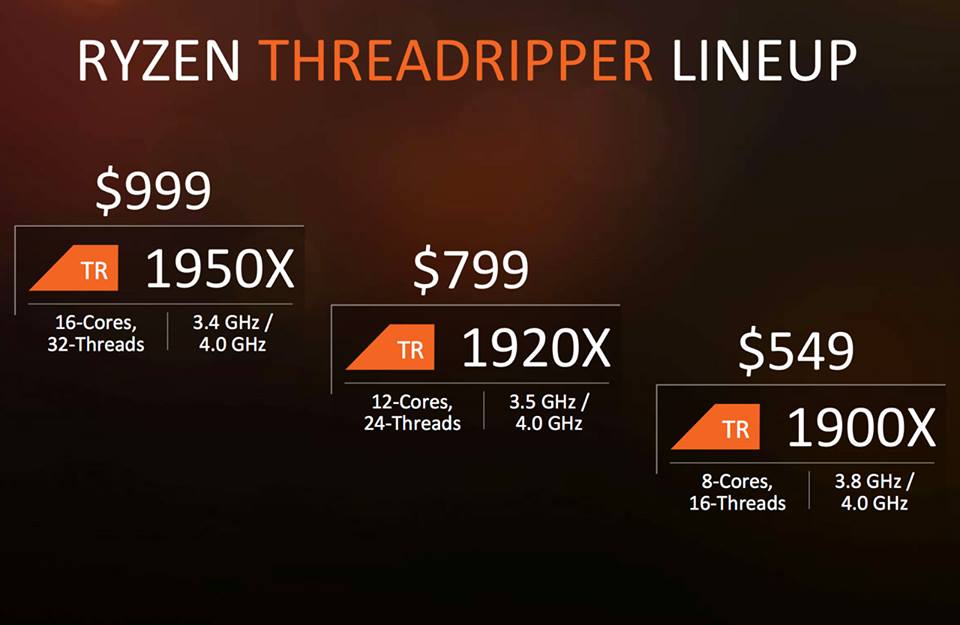 You Might Like: Ryzen Threadripper 1950X is 45% faster than the Core i9-7900X
But, as it turned out, the Ryzen Threadripper processors were not originally included in AMD's plans for the Zen architecture. Initially, it was planned that three lines of desktop processors would be created on the basis of the mentioned microarchitecture: Ryzen 3, Ryzen 5 and Ryzen 7. And Ryzen Threadripper solutions were born only thanks to the desire of a group of AMD employees to create the perfect CPU for high-performance PCs.
In an interview with Forbes, Sarah Youngbauer, a member of the AMD communications team, said that initially a small group of engineers worked on the Threadripper processors in their free time. And only when they managed to achieve noticeable progress in this direction, the chipmaker's leadership gave the green light and assigned an official status to the project.