The development team for the popular PlayStation 3 emulator today announced that RPCS3 is the first emulator to integrate FidelityFX Super Resolution, the open source spatial scaling technology.
It can be activated by clicking on the Settings section and then on GPU as can be seen in below screenshot. You can download the latest version of RPCS3 from the official site of the emulator.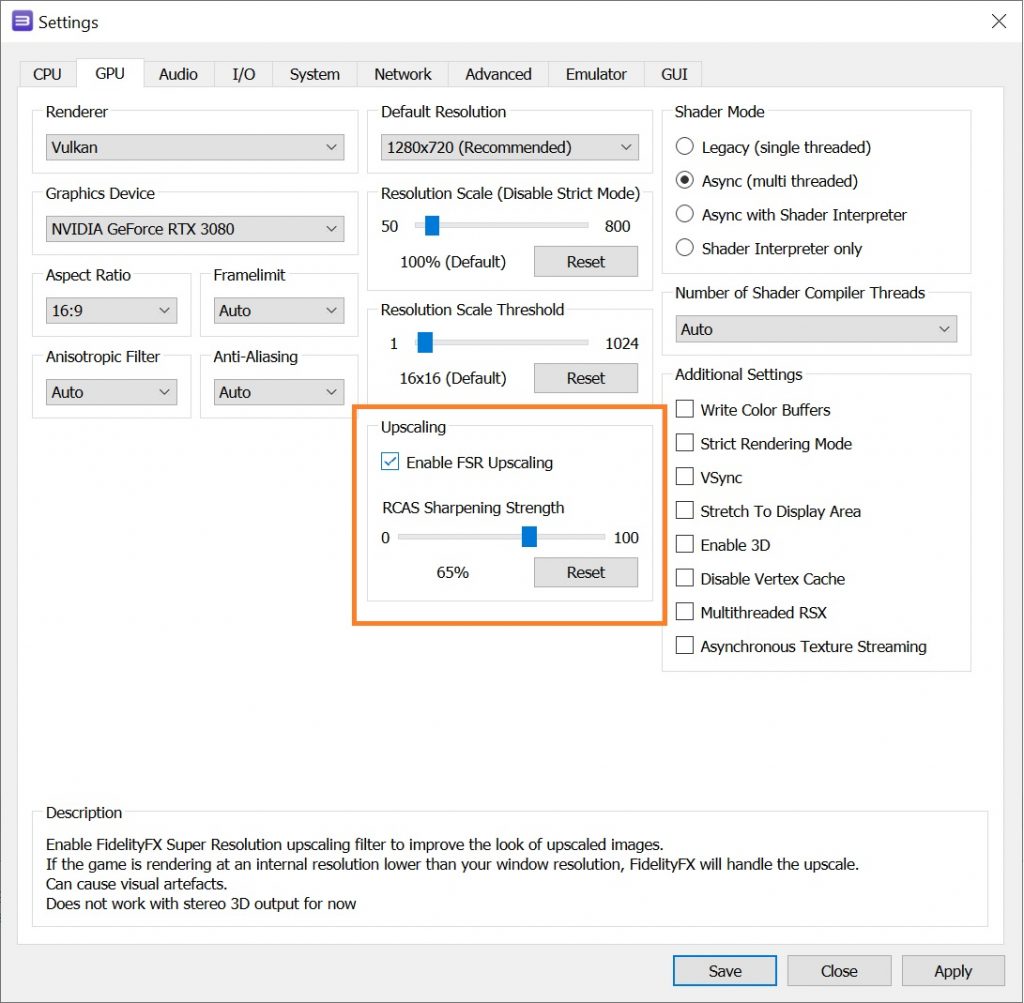 You Might Like: The Last of Us on RPCS3 emulator Vs PlayStation 4 Pro Graphics Comparison
Reportedly, around 62 percent of PlayStation 3 games are now playable. 31 percent of them can be rendered with some kind of glitch, while 6% of games do not work. Unfortunately, no visual comparison is offered, but a slight improvement in the sharpness of the games is to be expected, and all this is spiced up with some performance improvements to provide the extra fluidity.
Below is the last video that the RPCS3 channel published showing the graphics and performance improvements in Insomniac games, although they will probably post another one soon showcasing the performance improvements thanks to AMD's FSR.