Resident Evil 7 is an upcoming installment to the famous horror-survival franchise, currently under development at Capcom. The fans were curious about the combat in the game as the trailer focused the in-game atmosphere and the exploration.
Capcom assured the fans that they don't need to worry as the combat will be present in the game and recently, the game's producer Masachika Kawata during his recent interview with the Gamingbolt said that Resident Evil 7 will have a huge 'arsenal' of weapons for the players. But they won't be easy to find as the players will to do a lot of work to find the catch for the weapons, He said;
"[…] You're going to get a nice arsenal of weaponry. So that element you're not going to see too much of a difference. The one thing I do want to point out though is the fact that the weapons aren't going to be that easy to find. So until you find them and have that advantage you're probably going to be running around considerably a lot more,"
One screenshot of the game also surfaced over the internet that supported the producer's claim. It's a picture of a weapon locked inside a cage and the players will have to figure out a solution to unlock it.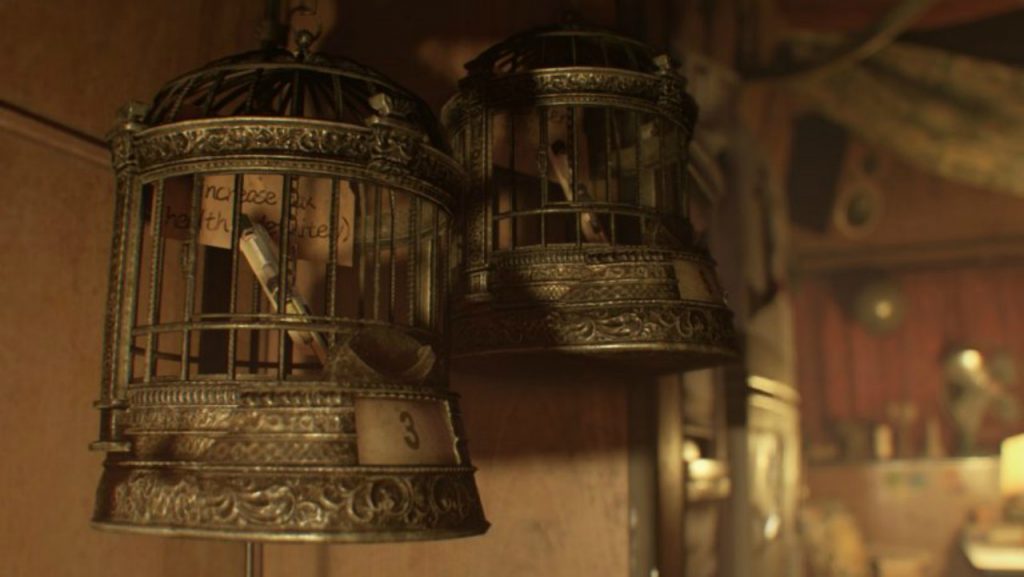 It can be said that the game will have a lot of similar kind of scenarios for the players to experience the horror-survival installment to the series. Resident Evil 7 is the next major installment of the famous Resident Evil series and represents a new milestone for the franchise, as it takes advantage of its roots and opens the door to a truly terrifying fear experience. With its largest change in first-person view and a Photorealistic style.
See also: Resident Evil 7 – PC Graphics Option Detailed
The game is due on January 24th, 2017 for PC and current-Gen consoles. The PC version supports 4K, HDR and the cross-platform play between Xbox One and PC. The cross-play will be available to those who purchase the game through Windows Store. Stay tuned for more updates!