Following the release of NVIDIA's Pascal Based "10xx" series GPUs, they have pretty much dominated the market thanks to their high end variants, the GeForce GTX Titan X (P), 1080,1070. NVIDIA expected these GPUs to top the gaming industry. Their plans did go well,  until AMD responded and shattered them with the new Price/Performance King the RX 480. A GPU that could outrun the 1080 when put in Crossfire all that in just a fraction of the 1080's price.
Radeon RX 490 Allegedly Faster Than The GeForce GTX 1080 Ti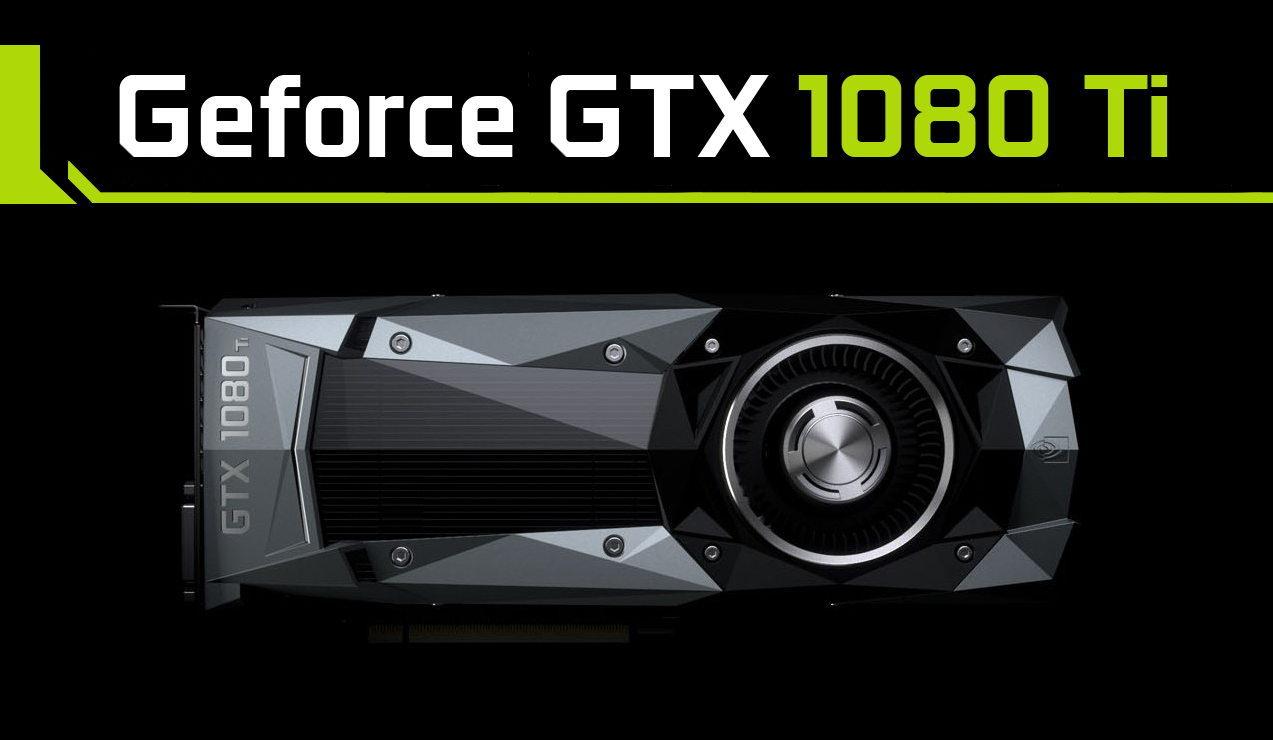 You Might Like: NVIDIA GeForce GTX 1080 Ti Leaked Specifications, 12Gb GDDR5 and 768 more CUDA cores than the GTX 1080
Nvidia's CEO, Jen-Hsun, will officially unveil the GeForce GTX 1080 Ti on January 4th, 2017 @ CES 2017. However, before the card was even released, massive details have been leaked stating that the final piece of the Pascal puzzle boasts 12 GB GDDR5/X VRAM, combined with 3,328 CUDA Cores, 12 Billion Transistors, 384 GB/s Memory Bandwidth and a whopping 1,503 MHz Base Clock. This Graphics card will provide the Titan X's performance at nearly half the price.
This GPU was meant to be the Top End Card as well as the leader of the pack. But, as rumors started spreading about the RX 490 NVIDIA found itself in massive trouble. The RX 490 from AMD's Vega 10 is a GPU that is reportedly said to have 16/32 GB OF HBM2 MEMORY along with 512 GB/s or 1TB of memory bandwidth.  Now comparing these two, which GPU graphics card do you think is more powerful, AMD Radeon RX 490 or NVIDIA GeForce GTX 1080 Ti? Let us know your opinion in the comments section below
Via: isportstimes.com
NVIDIA GeForce GTX 1080 Ti Alleged Leaked Specifications 
 
GTX Titan X
GTX 1080 Ti (not confirmed)
GTX 1080
GTX 1070
GTX 1060
GPU Architecture
Pascal
Pascal
Pascal
Pascal
Pascal
Process node
16nm
16nm
16nm
16nm
16nm
SM Units
56
52
40
30
20
Cores per SM
64
64
64
64
64
SP FP Performance
11 TFLOPs
10.8 TFLOPs
9 TFLOPs
6.5 TFLOPs
4.4TFLOPS
CUDA Core Count
3584
3328
2560
1920
1280
VRAM Type
GDDR5X
GDDR5/X
GDDR5X
GDDR5
GDDR5
VRAM
12GB
12GB
8GB
8GB
6GB
Memory Bus Size
384-bit
384-bit
256-bit
256-bit
192-bit
Memory Bandwidth
480 GB/s
384 GB/s
320 GB/s
256 GB/s
192 GB/s
Base clock speed
1417MHz
1503MHz
1607MHz
1506Mhz
1506MHz
Boost clock speed
1531MHz
1623MHz
1733MHz
1683MHz
1708MHz
TDP
250W
250W
180W
150W
120W
Power Connection
1x 8-pin 1x 6-pin
1x 8-pin
1x 6-pin
1x 8-pin
1×8-pin
6-pin
PCI Express 
PCIe 3.0
PCIe 3.0
PCIe 3.0
PCIe 3.0
PCIe 3.0
You Might Like: GeForce Titan X (Pascal) Vs GTX 1080 Vs GTX 1070 Vs Radeon R9 Fury X