As organizations grow and evolve, new requirements drive the deployment of new IT and security solutions. A prime example of this is the growth of telework in the wake of COVID-19, which has prompted increased interest in alternatives to traditional enterprise VPN solutions.
However, as corporate infrastructures become more complex, they can be more difficult to secure. Companies need to intentionally take steps to reduce security complexity as a part of cybersecurity risk management processes.
Corporate IT Infrastructures Are Growing More Complex
Most organizations are actively pursuing digital transformation initiatives. The goal of these drives is to leverage modern technology to optimize an organization's operations and improve customer satisfaction.
However, these same digital transformation efforts also serve to increase the complexity and requirements of an organization's IT infrastructure. For example, the average organization now needs to support and secure:
Cloud Infrastructure
Remote Workers
Internet of Things (IoT) Devices
Bring Your Own Device Policies
All of these require changes to the corporate IT infrastructure and the security solutions that protect it.
Security Teams Are Overwhelmed
As the complexity of an organization's IT infrastructure grows, it becomes more difficult for an organization's security team to secure it. Each system can introduce new attack vectors and cybersecurity risks that need to be managed, often by standalone solutions that need to be individually deployed, configured, monitored, and managed.
As a result of the growing complexity of the corporate IT infrastructure, organizations' security teams are increasingly overwhelmed. The average security operations center (SOC) receives 10,000 security alerts per day, many more than security analysts are able to effectively process and investigate.
Additionally, a global cybersecurity skills shortage means that security teams are chronically understaffed as organizations lack the ability or resources needed to attract and retain the security professionals that they require. As a result, organizations' security teams are forced to focus on protecting the organization against today's cyber threats rather than designing and implementing the solutions required to secure it against tomorrow's.
Security Integration Is Essential to Growth
Traditional approaches to cybersecurity are not sustainable. Many organizations pursue "best in breed" solutions to each potential security threat with no thought for integration or the impacts on security complexity. As a result, security teams are forced to work with a complex and disaggregated security infrastructure that decreases security visibility and slows incident detection and response.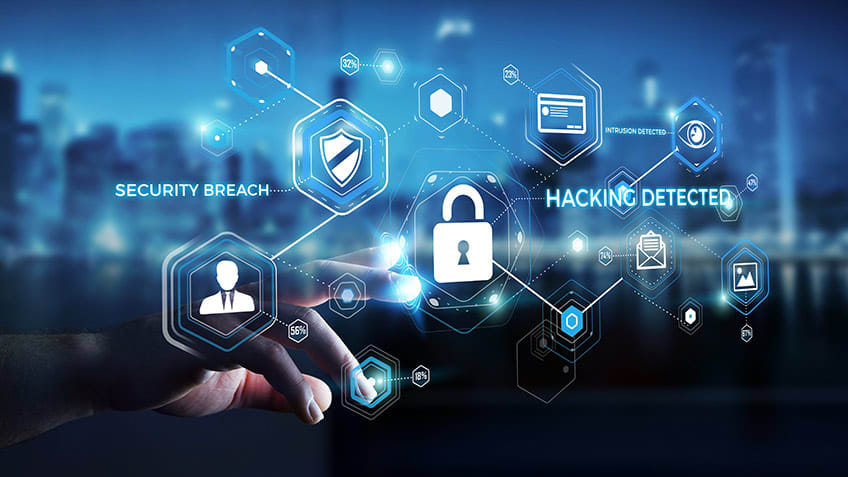 In order to effectively support an organization's digital transformation initiatives, security teams need simple, integrated security architectures. Instead of a variety of tools and dashboards that waste analysts' time and hide real threats, organizations need to invest in a single security solution that is capable of providing consistent security across an organization's entire IT infrastructure, regardless of the endpoint and deployment environment in question.
SASE Is the Future of Network Security
With such heterogeneous IT infrastructures, organizations need to focus on the network for their security. A security solution that works on one platform will be less effective or useless in another. Enforcing consistent security requires a consistent platform to build upon.
Secure Access Service Edge (SASE) provides organizations with the ability to build security to meet their modern business needs. SASE is designed to move security to the network edge and provides both network optimization and security in a single package.
SASE accomplishes this by integrating SD-WAN functionality and a full security stack into a single, virtual appliance and deploying it in the cloud. This enables it to solve many of the challenges facing the modern organization and security team:
Geographic Distribution: The rise of cloud computing, remote work, and other factors mean that a growing percentage of an organization's assets are deployed off-premises. Since SASE is deployed in the cloud, SASE Points of Presence (PoPs) can be deployed geographically near an organization's endpoints (cloud infrastructure, teleworkers, etc.), minimizing the routing inefficiency and network latency of the corporate WAN.
Multi-Platform Support: Different endpoints and ecosystems can require different security solutions. By moving security to the network level, SASE provides consistent security across the corporate WAN.
Security Integration: SASE PoPs include a fully-integrated security stack. This eliminates the need for an organization to maintain an array of standalone security solutions, simplifying security. Additionally, security integration can provide performance benefits since the network and security solutions in a SASE appliance are designed and optimized to work together.
Optimized Network Routing: Modern organizations need high-speed network connectivity to support Software as a Service (SaaS) and other applications. SASE uses SD-WAN to optimally route traffic between SASE PoPs, minimizing network latency. Additionally, the integrated security stack ensures that this increased performance does not come at the cost of security.
Simplified Management: SASE is deployed as a managed solution, meaning that an organization is not responsible for maintenance of its devices. This means that security and IT staff can focus their efforts on other tasks.
Corporate cybersecurity does not need to be complicated. Deploying SASE enables an organization to evolve and grow without overwhelming its security staff and exposing it to cyber threats.