MediaMarkt, the second largest retailer in the world, and the largest in Europe, listed the future release of Red Dead Redemption 2 on the PC for December 31, 2019.
Obviously, Rockstar Games has already confirmed on several occasions that the game will be exclusive to the console market, but this is exactly the same as it said for Grand Theft Auto 5 that is still very much alive and profitable thanks to the PC and the wide variety of game modes and mods that keep the game attractive for many players.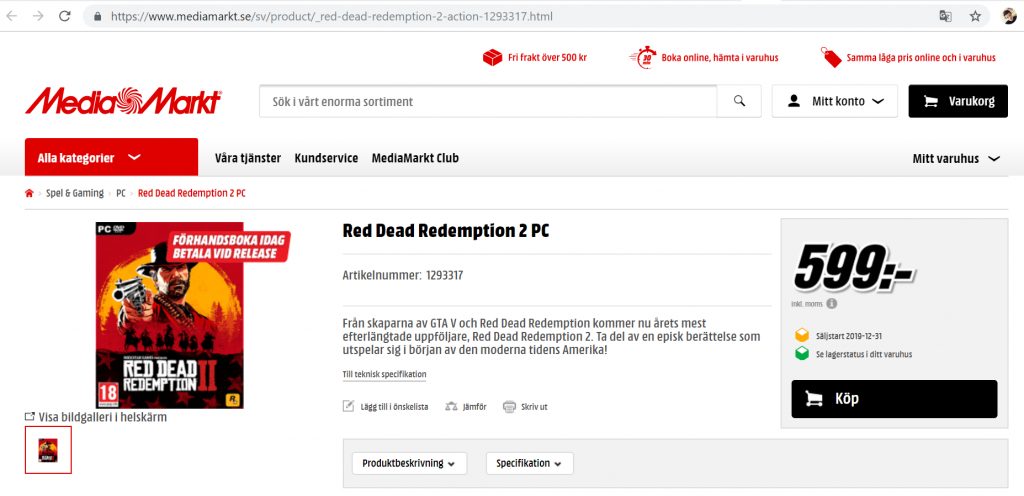 We also remind you that on popular professional social network, LinkedIn, Rockstar's chief programmer shows among his achievements that he worked on the PC version of Red Dead Redemption 2.
In this way we are facing the same case as the GTA 5, sell it as a console exclusive to maximize the number of sales, then announce its arrival to PC and make cash with the rest of the players or those who in their day they bought it for console thinking that it would never arrive on the PC.
Hopefully, we should hear more about Red Dead Redemption 2 PC in Q2 of 2019.