Red Dead Redemption 2 has been officially launched for PlayStation 4 and Xbox One consoles with no official details on the launch of PC version. But the new references postulate its arrival to the PC platform from the official game application available for Android and iOS.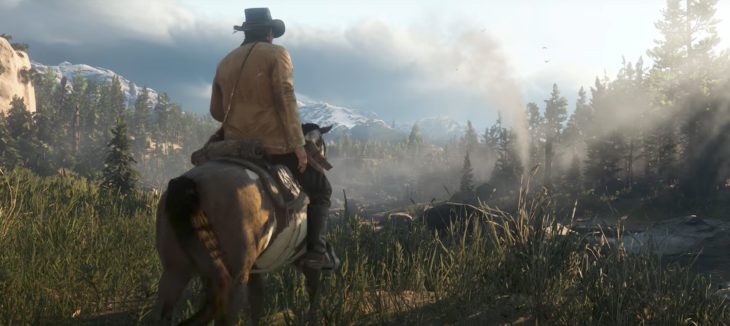 It seems like Rockstar is doing the same thing as it did with Grand Theft Auto 5, which means that console users will have a momentary exclusive, but they will also be the ones that pave the way to the PC. The game will be practically polished, optimized, with the graphical improvements with updates. In RDR2: Companion app we can find the following references related to the PC version, and this code is also identical to the PC version of GTA 5.
PARAM_FrameLimit – An FPS limiter. 
PARAM_DX11Use8BitTargets – This could be the Xbox One. 
PARAM_HDStreamingInFlight – Present in GTA V for PC 
PARAM_Oculus – Obviously, talks about virtual reality glasses 
PARAM_companionAutoConnectIpDurango   
PARAM_companionAutoConnectIpOrbis 
PARAM_companionAutoConnectIpPC 
PARAM_singleThreadedRenderer 
PostFX :: g_CheckerBoardEnable 
CommandIsPcVersion (void) 000000000166A12C

Other codes or parameters include reference to the login of the App for a PC version next to the current ones for mobile devices:
SIGNIN_ANDROID_APP_URL 0000000002A866D0    
SIGNIN_IOS_APP_URL 0000000002A9C890   
SIGNIN_PC_APP_URL 0000000002A51F58
Other details  include the use of Anti-Aliasing TXAA technology, which will be exclusive to NVIDIA hardware and none of the consoles has an Nvidia graphics chip to be able to use it. Of course, the Grand Theft Auto 5 on PC allows Nvidia TXAA anti-aliasing to be activated for users with a GeForce graphics cards.