Rainbow Six Siege now has official support for Nvidia's Deep Learning Super Sampling technology, popularly known as Nvidia DLSS . The result? as expected, a noticeable performance improvement without compromising visual quality.
According to Nvidia itself, with DLSS active a performance improvement of up to 50 percent is achieved at 4K resolution, allowing any GeForce RTX GPU to run this game above 100 FPS @ 4K.
Rainbow Six Siege is one of the most popular competitive shooters, with more than 70 million players. In March, we lowered system latency in Rainbow Six Siege with Nvidia Reflex, and now we're throttling performance by up to 50% in 4K, allowing all GeForce RTX GPUs to play at over 100 FPS in 4K with the launch of Nvidia DLSS. .

Available as part of the new North Star update, Rainbow Six Siege gamers with GeForce RTX graphics cards and laptops can activate DLSS with just a few clicks in Options -> Graphics, instantly enhancing their experience.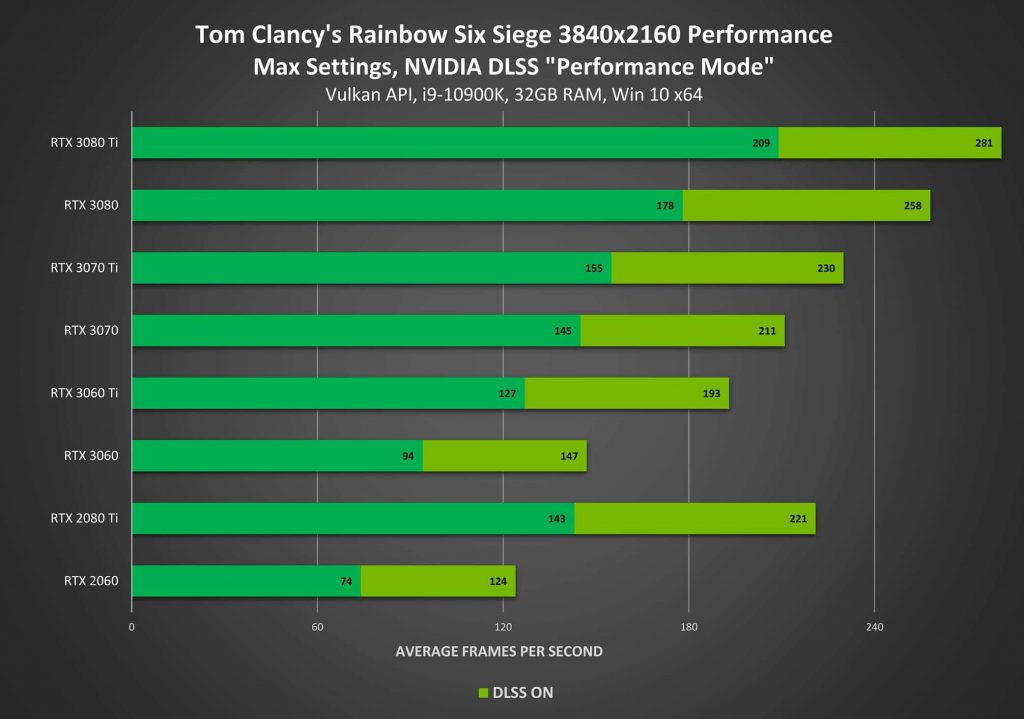 If you are unfamiliar with Nvidia DLSS (Deep Learning Super Sampling), it is an innovative AI rendering technology that increases graphics performance using dedicated AI 'Tensor Core' processors on GeForce RTX GPUs. In Rainbow Six Siege, it offers even faster performance and the headroom to increase detail levels and rendering resolutions.