Before the release of AMD Radeon RX Vega 64, many selected reviewers have already begun to receive their test samples of new graphics cards along with a fresh driver package. On this occasion, some of them hastened to check how many points the new next-Gen graphics card from AMD will gain in the popular 3DMark test package.
AMD Radeon RX Vega 64 3DMark benchmarks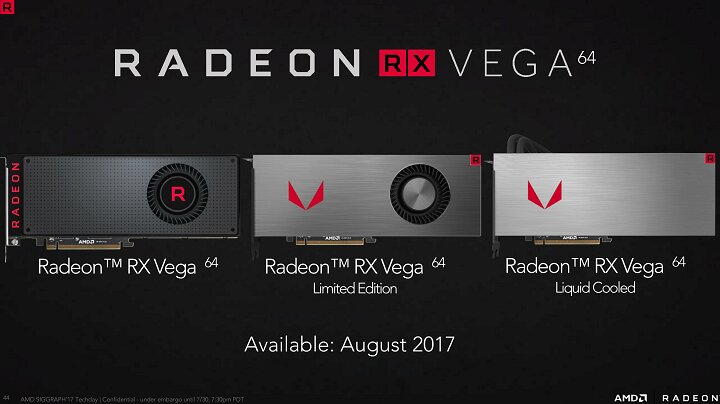 You Might Like: AMD Radeon RX Vega 64 would be ideal for miners
It should be noted that despite the variety of processors (there is also Intel Core i7 and AMD Ryzen 7 and even Ryzen Threadripper solutions) used in Radeon RX Vega 64 testing, the result of the Graphics Score shown in the tables does not depend on the speed of the CPU.
In addition, the specified core clock frequency (Core Clock) is the peak frequency at which the graphics processor could work both throughout the test is for one to two seconds. In other words, it's too early to judge the effect of Overclocking on the performance of Radeon RX Vega 64 video cards in the 3DMark test.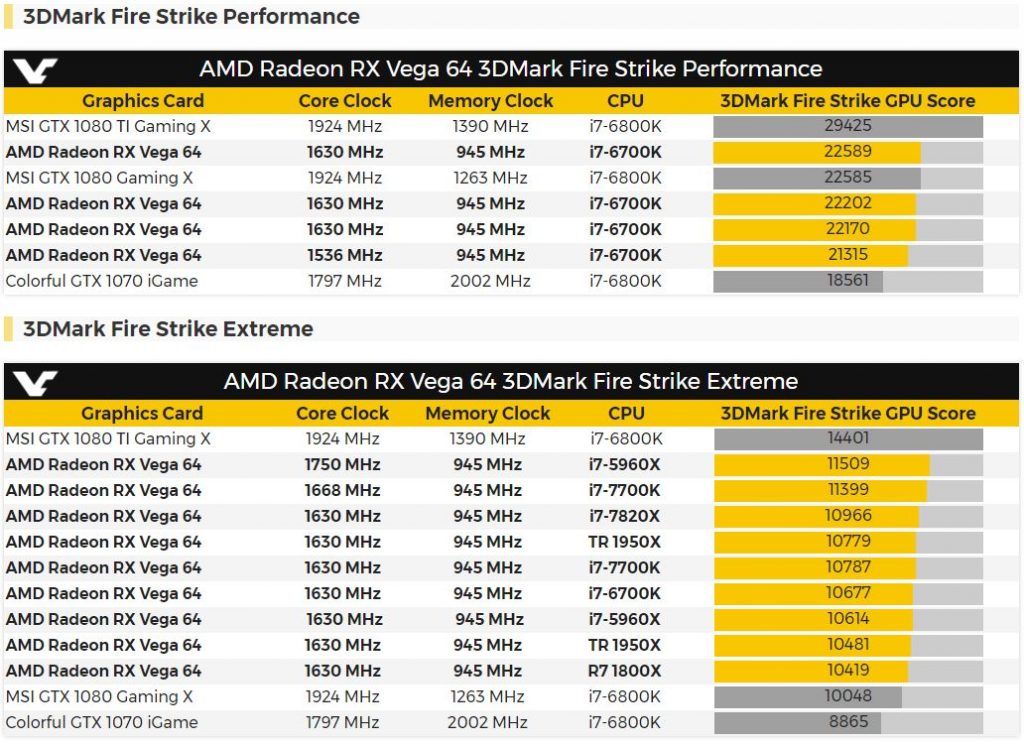 As for the results themselves, if we take into account the earlier leaked benchmarks, these numbers are quite expected. The AMD Radeon RX Vega 64 is somewhat faster than the NVIDIA GeForce GTX 1080, but far behind the GeForce GTX 1080 Ti. However, this statement is true for synthetic benchmarks and how Vega will perform in gaming applications remains to be determined in the course of independent testing.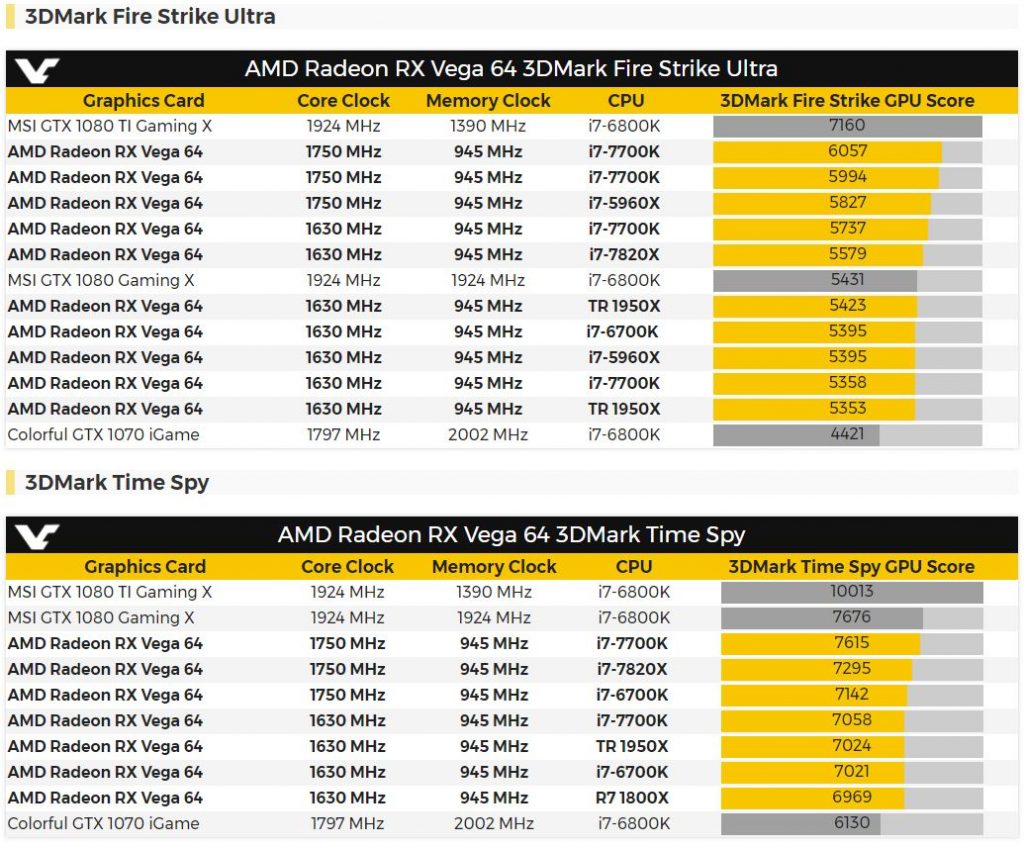 Unfortunately, despite a performance similar to the GeForce GTX 1080, we are talking about a graphic card that will be around the same price, with a reference design, and it is already rumored that its price could rise, as it would be ideal for mining.
Custom variants of Radeon RX Vega 64 will be released in September.
Via: Videocardz