Today we have the leaked slides from AMD's event for the launch of Radeon RX 500 series graphics cards on April 18, where they will officially announce the Radeon RX 580, Radeon RX 570, Radeon RX 560 and Radeon RX 550. AMD plans to sell these graphics as a new iteration of graphics where the Polaris architecture has been " refined, evolved and enhanced".
AMD Radeon RX 580, RX 570, RX 560 and RX 550 Specifications and Benchmarks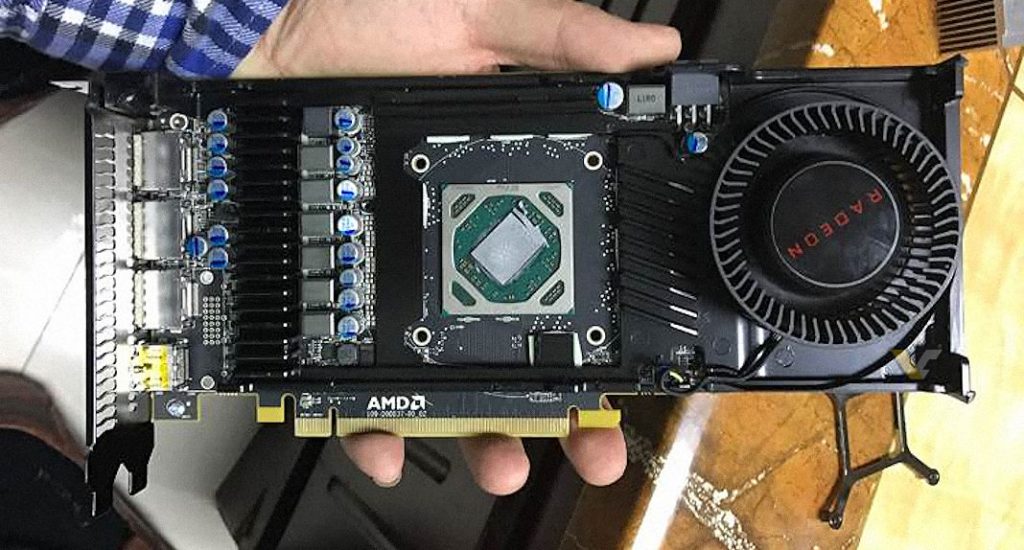 The company also boasts performance with its new "GPUs", but of course, with respect to the Radeon R9 series and not with the Radeon RX 400 family launched last year, which is normal because we must remember that we are facing same graphics card will biggest change only in name.
Regarding why the company talks about a refined Polaris, it is because we have the same graphic processors from last year created under a new manufacturing process, this translates into the silicon that can reach a higher speed as well as being more power efficient.
AMD Radeon RX 580 (Radeon RX 480)
We are facing the same graphics card based on the Ellesmere silicon conformed by 2304 Stream Processors together with 144 TMUs and 32 ROPs, except that it reaches a Base / Turbo reference frequency of 1257/1340 MHz compared to the 1120/1266 MHz of the Radeon RX 480. The graphics card is accompanied by 8GB / 4GB of GDDR5 memory to suit the needs and pockets of each user.
AMD Radeon RX 570 (Radeon RX 470)
The same, another Ellesmere silicon with 2048 Stream Processors, 128 TMUs and 32 ROPs at a Base / Turbo frequency of 1168/1244 MHz MHz compared to the 926/1206 MHz of the Radeon RX 470. In this case, we will have a faster 4 GB of GDDR5 @ 7000 MHz memory (vs. 6600 MHz)  with a 256-bit memory interface, giving a bandwidth of 224 GB / s (vs. 211 GB / s). With this particular model, it is clear how this new manufacturing process manages to increase the base frequency by 242 MHz, which means an improvement of 26 percent.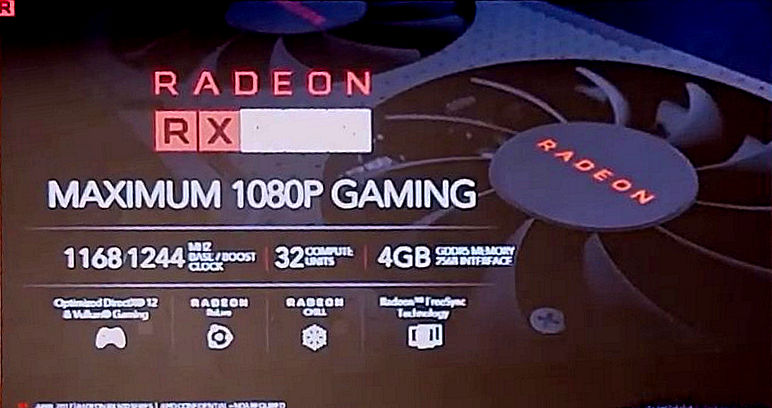 Baffin silicon is used in its entirety, which offers 1024 Stream Processors  at a Base / Turbo frequency of 1175/1275 MHz  compared to the 896 Stream Processors @ 1090/1200 MHz of the Radeon RX 460. In this case we will have a more noticeable jump in performance in front of the original model.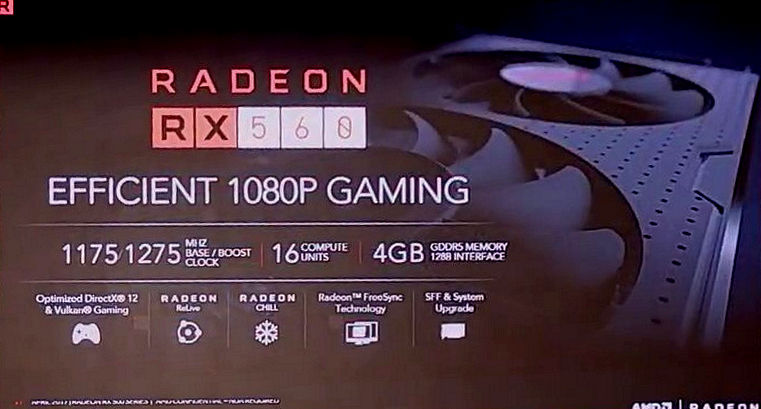 This graphics card will make use of a Polaris 12 silicon with 512 Stream Processors @ 1183 MHz attached to 2 GB of GDDR5 memory together with a 128-bit memory interface. Its performance promises to double in comparisonwith a Radeon R7 250.
Via: Videocardz