As we all know, Advanced Micro Devices (AMD) will be releasing its latest architecture, Vega 10 pretty soon. Although the specific release date remains unknown, we do know that its most awaited graphics card the Radeon RX 490 will be one of the first Graphics Cards to be released, based on this architecture.
AMD Radeon RX 490 2016 Or 2017?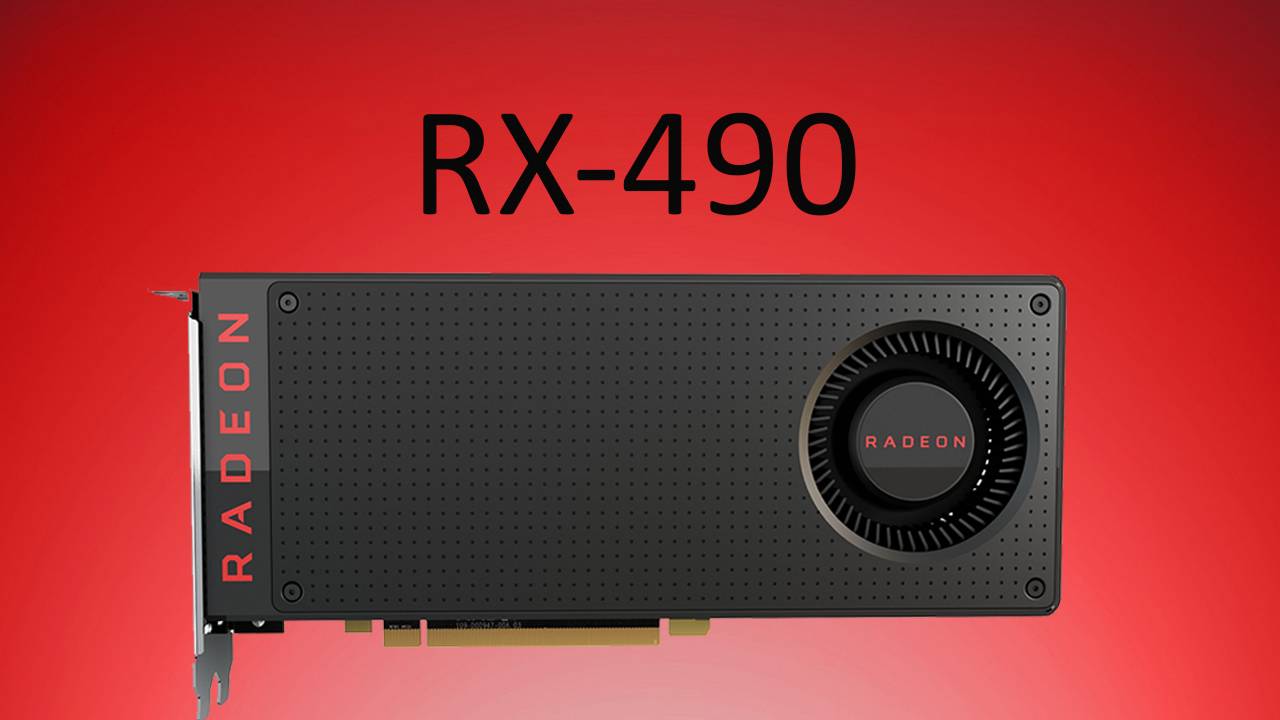 AMD RX 490 Concept 
AMD VEGA 10
The first graphics card based on VEGA silicon will arrive during the first quarter of 2017 with a total of 64 Compute Units giving 24 TFLOPS 16 – bit computing power (thus being more powerful than NVIDIA P100 GPU core). VEGA 10 will be based on GFX9 architecture manufactured on 14nm accompanied by 16GB of HBM2 memory with a bandwidth of 512 Gbps while its TDP would move around  225W. During the second quarter of 2017 we would also see a VEGA 10 Dual GPU core GPU with a TDP of around 300W.
AMD VEGA 20
AMD VEGA 20 would be manufactured on 7nm with GFX9 architecture using a total of 32 GB of HBM2 memory with whopping 1 Tbps bandwidth. Its TDP will be 150W despite maintaining the 64 Compute Units and use of PCI-Express 4.0 interface. Regarding the Tagline "GFX9" this is nothing more than the name of internal architecture, like Hawaii was GFX7 and Polaris was GFX8.
RX 490 Detailed!
The RX 490 is going to compete with Nvidia's top end GeForce GTX 1080. However, it is still unclear whether this GPU is to be released this year or the next year. Here is all we know about this monstrous GPU.
Built On The Latest HBM 2 (High Bandwidth Memory 2)
Will Have 16 GB HBM2 Memory
Rumored To Possess A Memory Bandwidth Of 716.8 GB/s
Based On 14nm FinFet 
Rumored To Exert 9,380 GFLOPS Of Performance
Rumored To Have A Base Clock Of 1,200 MHz
Rumored To Have A TDP Of 200W
Probably A Dual GPU System
Perfect For 4K & VR Gaming
Let us know what you think in the comments section below.