PUBG, famous Battle Royale game of today gained huge popularity when it was released for PC last year and the game continued to enjoy over one million concurrent players for almost a year, until Monday, September 10th as the player count falls below one million players mark.
As per the data published by SteamDB, this is the first time in a period of one year that PUBG loses its one million player streak, which lasted for about 366 days and also, it is the first game to achieve the milestone on Steam. The player count fell from the usual one million to 960,263 players on Monday.
Check out the player stats published by SteamDB, showing the figures for one year with the all time peak touching 3.25 million players on January 13.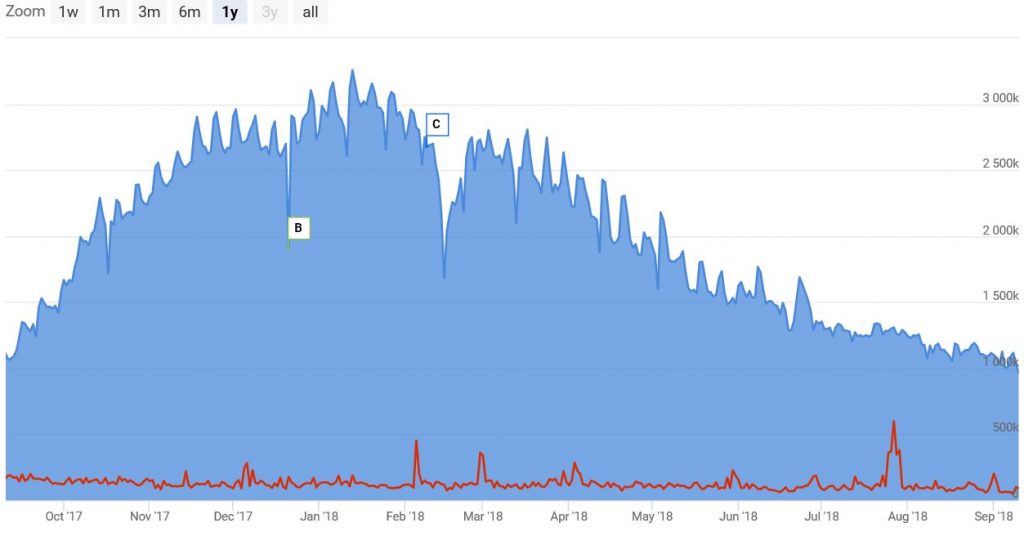 The game gained a huge popularity since its release last year, thus resulting in a great rise in terms of concurrent players. PUBG is only game on Steam to have this huge player count till date and Dota 2 claims the second position in terms of all time high peak with 1.3 million players.
See also: PUBG Getting New Training Mode in September
Fortnite Battle Royale was released earlier this year and it was reported that PUBG have witnessed some drop in concurrent players following the game's release. However, the game can't be compared with Fortnite either since it is available on all the platforms such as PS4, Switch and portable devices.
PUBG is now available for PC, Xbox One, Android and iOS. Stay tuned for more updates!