Problems for Bluehole studios are increasing day by day, first due to Fortnite's Battle Royale mode, and now studio brought an interesting problem itself, because of the presence of Chinese VPN advertising on the main screen of the game. The community responded with almost 20,000 negative reviews on the Steam game page, moving from a "Very positive" ranking to the sad and dangerous "very negative".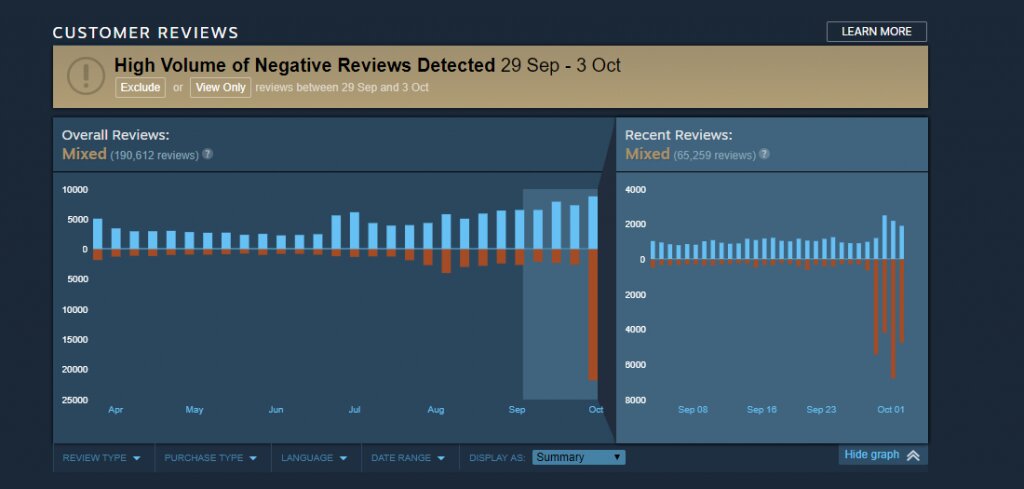 This situation not only affects players by selling advertising to show in PUBG that is paid at full price – especially as it is the best-selling game of the year – but also undermines the gaming experience, due to the possibilities of entering servers from different regions with high latency. China is one of the most affected countries due to the title of Bluehole because players have to pass through the national central control of the internet to be able to connect to different regions, and this VPN would allow them to connect to servers in Europe, North and South America, which would also result in complications for local players in each region, since the netcode of PUBG works in such a way that players with high ping result taking advantage in clashes against the player with lower lag.
As you can see in the above chart, the response of the public is overwhelming, and it remains to be seen whether this advertising will become a habit or will be forgotten after the general reaction. For many, this is another point in favor of Fortnite Battle Royale, as the team of Bluehole does not stop trying to obtain income by parallel means and this annoys the vast majority of players too.