PUBG Corporation announced that as of today, the Pakistani fans and followers of PLAYERUNKNOWN'S BATTLEGROUNDS, can download and enjoy the new PUBG LITE for PC, a free & light version of the original game with quality that characterizes all PUBG titles.
Players will be able to experience the new PUBG LITE experience from July 4, with system specifications adaptable to all types of computers, various maps so you can choose your gaming strategy, perspective in first (FPP) and third person (TPP) and the quality that the PUBG team always provides to its followers.
PUBG LITE Official PC System Requirements:
Minimum System Requirements:
OS : 

Window 7,8,10, 64bit

CPU : 

Core i3 2.4GHz

RAM : 

4GB

GPU : 

Intel HD Graphics 4000

HDD : 

4GB
Recommended System Requirements:
OS : 

Window 7,8,10, 64bit

CPU : 

Core i5 2.8GHz

RAM : 

8GB

GPU : 

NVIDIA Geforce GTX 660 or 

AMD Radeon HD 7870

HDD : 

4GB
You may download PUBG LITE for PC from this link. By clicking on the download button from page, the PC will download a .exe file of 64.1MB that can be installed to add the PUBG launcher. Open the launcher, make new account and you will be prompted to download the additional game file of about 2.4GB. You may also need to download Microsoft Visual C++, .NET Framework 4.5.2 and DirectX 11 available to download on same link provided above.
With these requirements, and with the graphic quality that it presents, we are facing an improved version of the PlayerUnknown's Battlegrounds Mobile that reached mobile devices. It is logical to think that if this variant of the game is successful, perhaps the company could consider returning the original game in 'F2P' and rethinking its source of income.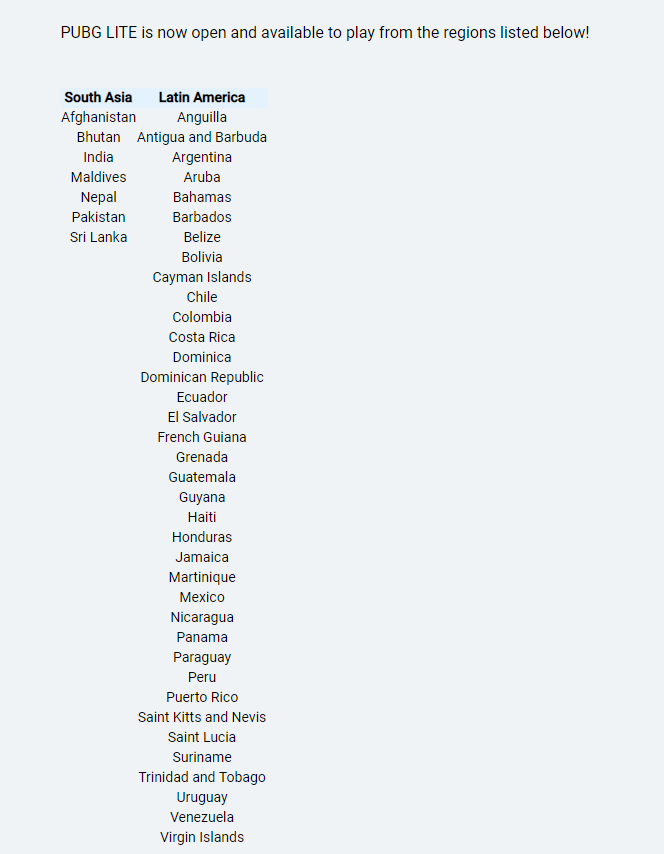 PUBG LITE Screenshots: