According to recent news, a major gaming company recently visited Microsoft to take a look at the internal features of Project Scorpio, where the company used Forza Motorsport 7 to showcase the power of console as the game was running at 4K resolution. Specifications of Project Scorpio could be revealed as soon as next week, putting an end to months and months of rumors about the possible hardware used. According to latest reports, the console would use the Ryzen CPU of AMD.
Project Scorpio specifications would be revealed next week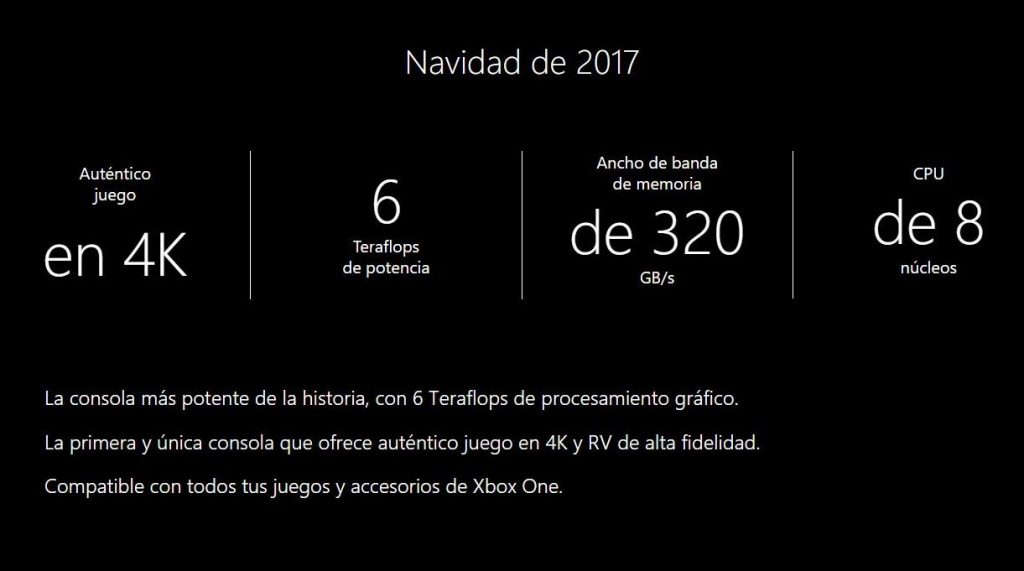 You Might Like: Xbox One Will Be Supported for Many Years After Xbox Scorpio's Launch
The Project Scorpio offers 6 TFLOPs Computing Power (which is a whole lot more teraflops than the Xbox One's 1.31 equivalent) versus 4.2 TFLOPs from PlayStation 4 Pro, a configuration of 12 GB of GDDR5 memory ditching configuration of 8 GB DDR3 + the ESRAM memory of 32 MB.
If this information is real, next week we will meet Xbox Scorpio that promises to be powerful and very compact, thus preventing future rumors can hurt when initially indicated that it would be presented during E3 2017.
Via: WindowsCentral