Through official forums, Ian Bell, the CEO of Slightly Mad Studios, confirmed that Project Cars 2 will not be launched in the first half of the year. The game is now on its quality assurance process, and the team has planned seven months at least to minimize bugs and maximize game optimization.
Project Cars 2: New Leaked Screenshots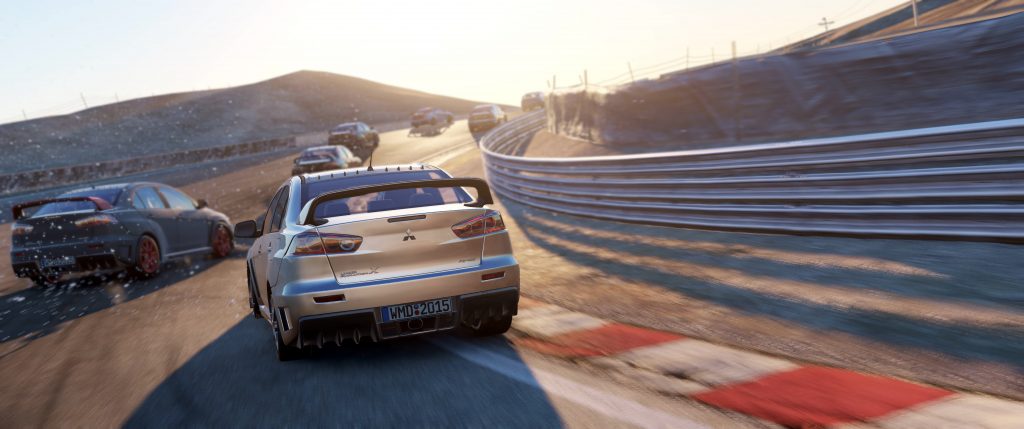 A couple of days later, when answering a question on when the pre-order of the game will be available, Bell said that it could happen by mid-September. He said that "It's still a very tight run as we're a bit behind on GUI and Career so nothing is set in stone yet. Current guess is Septemberish".
While waiting for Project Cars 2, a collection of images of the game has been leaked on the Simrace. In the leaked screenshots we can see the Ford Focus RS and the Mitsubishi Lancer Evolution on a couple of tracks. You can also see the Mojave Track and Willow Springs, along with several tracks that will return. On the other hand, you can see the new additions to Project Cars 2, Rally racing, ice / snow racing, the A 45 AMG and Mini Countryman rally cars.