Nothing better than starting the weekend with two leaks of the Radeon RX 590, and this time we have details on "new" PowerColor Radeon RX 590 Red Devil graphics card that would be announced in November as a model that will arrive to position itself above the GeForce GTX 1060.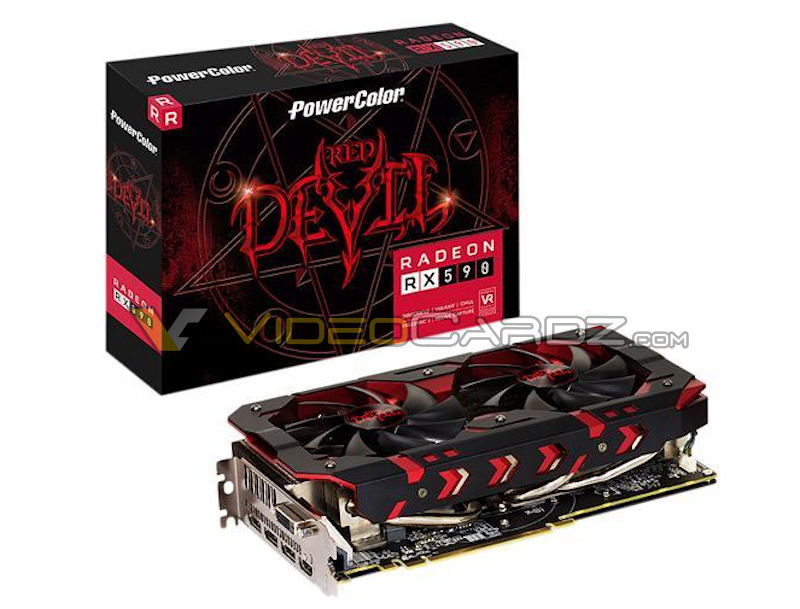 You Might Like: AMD Radeon RX 590 spotted in 3DMark Time Spy
Regarding its performance, it will not be surprising, because the Radeon RX 590 is no more than a Radeon RX 580 with Polaris 20 silicon renamed to Polaris 30, but with a new 12nm manufacturing process node allow it to increase frequencies and reduce the power consumption. This means that it will not be much faster than the Radeon RX 580, but of course, everything at decent price, can be interesting.
Despite the fact that low power consumption is expected, the PowerColor Radeon RX 590 Red Devil occupies no less than three PCI expansion slots, and this is due to a thick aluminum radiator pierced by at least 3 copper heatpipes 8 mm thickness cooled by dual fans.
For the Radeon RX 590 monopolize sales, AMD needs to set the price at around 250-280 euros depending on the AIB partner variant, while the GeForce GTX 1060 is around 290 and 320 euros.
Via: videocardz