As the most challenging year has come to an end, businesses are trying to bounce back and pivot their models in 2021. While some are strengthening their financial goals, others adapt to the wave of change in the employment sector. The jobs that were considered significant have become redundant because technology has taken over all menial tasks. Whether it is bookkeeping, interacting with customers, or managing projects – technological advancements transform the business world. 
Today, almost every company is investing in IT infrastructure while attracting tech talent to automate workflows. From software developers, network architects, to computer administrators – the demand for IT personnel is skyrocketing. Thus, if you like deciphering codes or have command over computer systems, make yourself available to the business world. In addition to offering lucrative returns, it would help you grow as an established IT professional. 
However, before calling the shots, think about what specific computer technology excites you to pick an ideal career path. For instance, if you enjoy a theoretical side of computing, delving into the IT research would be appropriate. Conversely, the career path would be different for someone who wants to make the virtual world safe. In case you can't decide, let us help you out. Here we are unfolding six popular career pathways for IT majors in the year 2021.  
Unsurprisingly, software developers are multi-talented professionals. They are well-versed with software designing, coding, and implementation. Similarly, they can work with multiple programming languages such as HTML, Java, Microsoft, SQL, etc. Do you want to pursue a career as a software developer? Besides taking up short courses, consider seeking an online master's in information systems and technology – MSIST to learn the ropes.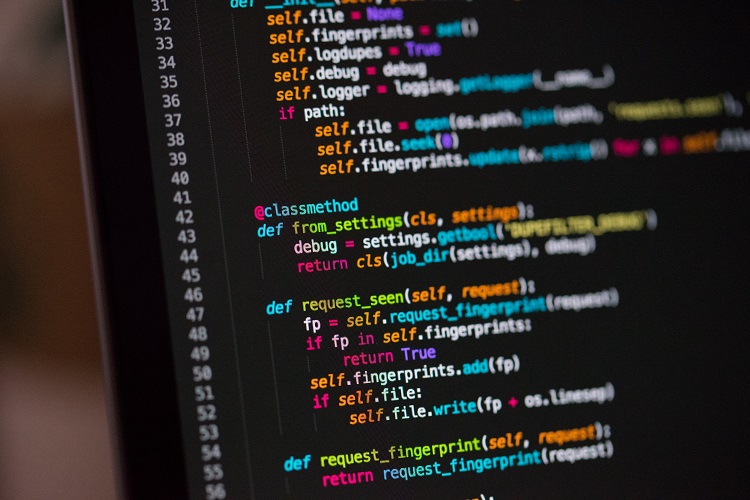 Advanced degrees tend to polish your analytical and technical skills while throwing light on application and development techniques. You would also learn about programming, data science, and information security, helping you grow as a competent software developer.  After all, given the rapid rate of change within technology, you should have a thirst for learning to keep up with evolving trends. 
In today's tech-savvy world, everyone is looking for Dev0ps engineers because of their steadfast coding skills. They develop, script, and code processes to avoid development failures in the IT infrastructure. Likewise, they also provide resources, oversee software testing, and evaluate IT system's performance. As a Dev0ps engineer, you should even know how to code updates so that companies can tweak and improve processes. Besides this, you will also identify technical problems and update all glitches regularly. 
Nowadays, entrepreneurs are finding ways to utilize data and gain rich consumer insights. Since analyzing unstructured data requires expert management skills, they are seeking help from database administrators. They manage the company's database and make it accessible to people who need it, i.e., marketing managers, financial analysts, etc. 
Moreover, they ensure servers remain efficient and operational while closing doors for all security threats. These administrators also backup and replicate data to protect the company against data breaches and theft. In addition to monitoring data servers, being a database administrator, you also have to optimize performance. 
Information Security Analyst 
Although emerging technologies offer substantial advantages, they make companies more vulnerable to cyberattacks. After all, hackers have also become super smart in the 21st century. Fortunately, information security analysts hold the bag for protecting companies against hacking threats. They explore trends in data security to anticipate problems and devise solutions before they occur. 
In addition to strengthening security infrastructure, you need excellent problem-solving skills to investigate breaches and repair security systems. The job is quite challenging, but salary prospects make every effort worth it. 
As the world is welcoming paperless offices, the dependence on cloud servers is rising. But unfortunately, managing these servers is not everyone's cup of tea. As a result, companies are hiring cloud architects to oversee their cloud computing strategy. If you know of the state-of-art cloud technologies and architectural principles, hop onto this bandwagon. You would be deploying and managing cloud applications while operating multiple systems simultaneously. Besides this, you would be working on cloud security to eliminate the threat of potential cyberattacks. 
Computer Network Architect
A computer network architect can design and implement data communication systems such as local area networks, intranets, etc. Before jumping to conclusions, you have to assess the organization's needs for communication and data sharing. Likewise, you have to examine products and services in the marketplace to create a pertinent design. These architects also test systems before implementation to overcome problems beforehand. Therefore, if you have proficient analytical skills, consider becoming a network architect. The job prospects for this profession are also growing faster than average by approximately 5%.  
Final Words 
The incredible innovations like AI-enabled chatbots, Technology Archives – Tech4Gamers, automated inventory systems, and machine learning models encourage businesses to upgrade technology. With rising investments in IT, the demand for tech professionals is also skyrocketing. While some companies are hiring software developers, others want assistance with cloud servers. Believe it or not, but there couldn't be a better time to kick start your career in IT. After all, this job market is likely to get more competitive in the coming years. So, explore different pathways and settle for the one that is in your best interests.