It's time to see the PNY GeForce RTX 2080 Ti Overclocked XLR8, the first graphics card that has been leaked with great detail, and this translates into the fact that the Turing silicon with 4352 CUDA Cores reaches a Base / Turbo frequency of 1350/1545 MHz coupled with 11 GB of GDDR6 @ 14 GHz memory with a 352-bit memory interface gives a bandwidth of 616 GB / s.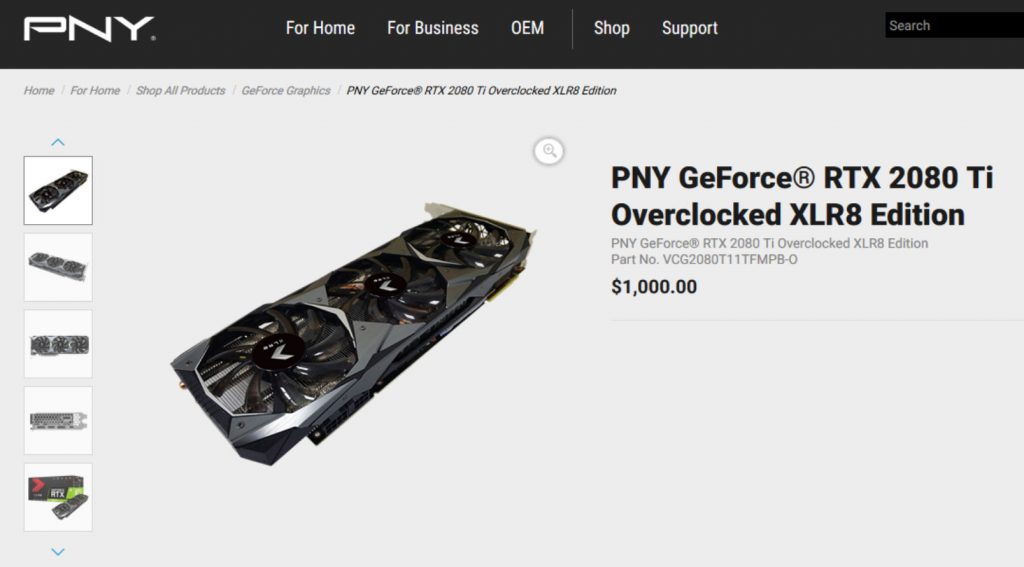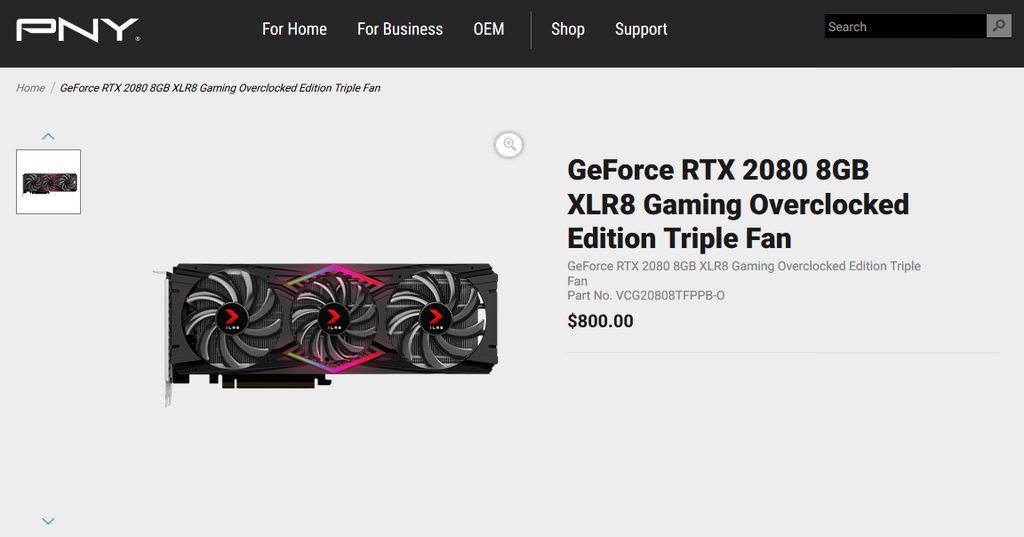 In addition to knowing the frequencies for the first time, which are overclocked, we also know the TDP: 285W, hence it requires the two PCI-Express ports of 8 + 8 pins for its power.
Like all RTX 2080 Ti, the PNY GeForce RTX 2080 Ti Overclocked XLR8 features a huge and generous cooling system made up of a triple fan system. As details of interest, the company indicates that the graphics are up to 6 times more powerful compared to the previous generation, will enable Ray Tracing technology in the first compatible games, and will provide the power of Artificial Intelligence to games.
The information is completed with three DisplayPort 1.4 ports (7680 x 4320p @ 60 Hz), an HDMI 2.0b, a USB Type-C port for the VR VirtualLink standard, and was listed on the manufacturer's official website for $ 1,000, something that could translate into about 1,200 euros.
On the other hand, RTX 2080 XLR8 features 2944 CUDA cores and 8GB GDDR6 memory. This model also is 285W TDP, which might be quite surprising. PNY claims that their RTX 2080 XLR8 model has a boost of 1710 MHz.
The PNY official website has taken down all information, but luckily we have screenshots.