Sony PlayStation 4 was launched on November 15, 2013, and we had to wait till September 15 this year 2016 for its compact version (PlayStation 4 Slim) with less power consumption and more compact size. After these two variants we saw on November 10, 2016 PlayStation 4 Pro hit the market with same APU implemented in the PS4 Slim, but incorporates powerful graphics architecture – based on AMD Polaris architecture with 1TB of capacity space at a price of 399 euros. Now it seems like Sony is not going to stop here and at the end of next year (2017) PlayStation 4 Pro Ultra Plus will arrive at a recommended price of 499 euros.
[RUMOR] PlayStation 4 Pro Ultra Plus will arrive in 2017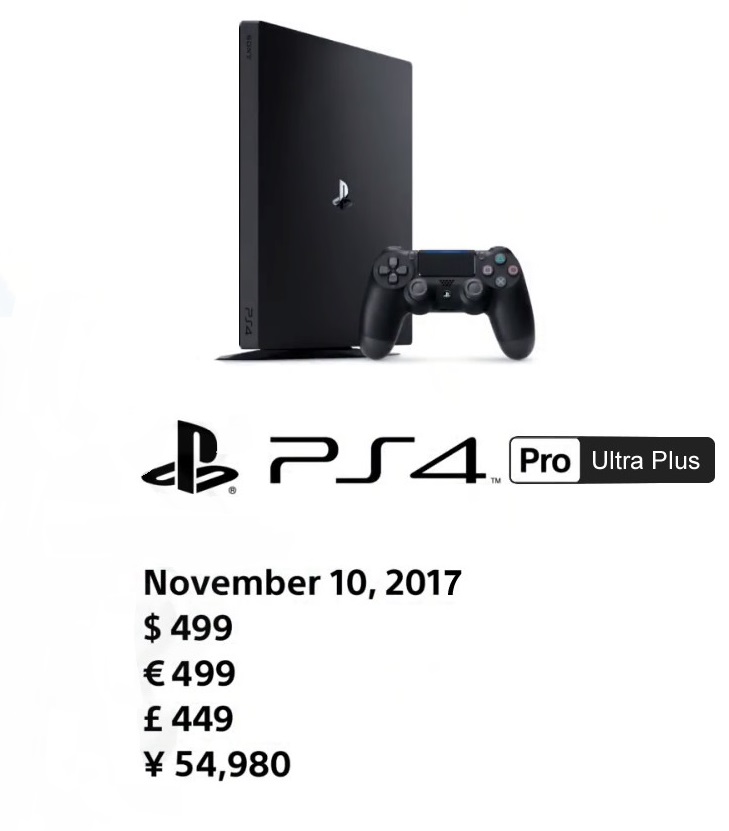 You Might Like: Project Scorpio: Microsoft Believes This Might Be The Last Generation Console
The details have begun to emerge prematurely after the future announcement of Microsoft's Project Scorpio, where Sony will change the current APU with Jaguar Core to AMD Ryzen, consisting of 8 – core Zen manufactured @ 14nm backed by 16 threads. AMD Ryzen will be accompanied by an AMD VEGA graphic with HBM2 memory, allowing it to offer the same thing that flaunts its main rival (Project Scorpio), run games at 4K resolution and welcome the PlayStation VR 2, which will come in the Q2 of 2018.