The fever of the popular Battle Royale from Bluehole seems to have intensified with the release of its version 1.0 and today reached a peak of 3,105,063 users connected at the same time, and maintaining an average of more than two million only on Steam (on Xbox One there are already another million users). This figure almost triples that of DOTA 2, whose peak was 1,295,114 users a long time ago.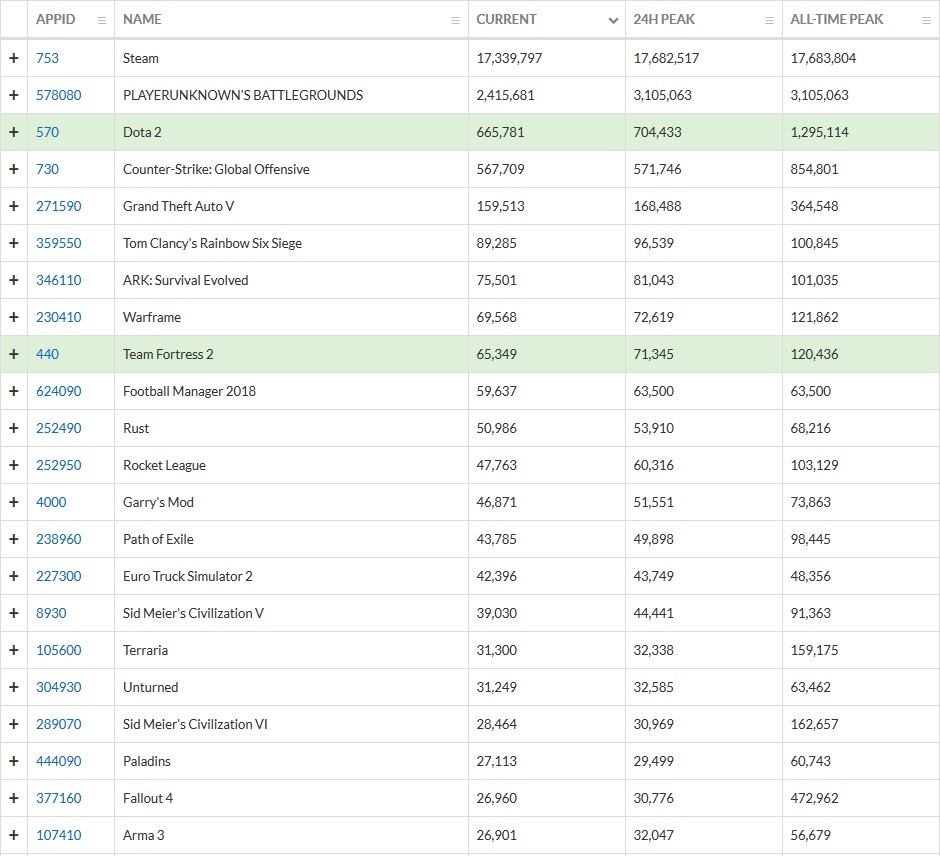 You Might Like: 99% of Cheats in PlayerUnknown's Battlegrounds are from China – Brendan Greene
This disproportionate amount is not only impressive on its own, but it also exceeds the fifteen most popular Steam titles combined. Beyond an ambiguous general opinion about its overall quality and optimization, no one can argue that PlayerUnknown's Battlegrounds marks a milestone in the history of PC gaming, and it is clear that it will continue to grow as time goes by.
Although Counter Strike: Global Offensive is below PUBG in number of users, but if the rumors about a possible survival mode for the Valve shooter are true, maybe Gabe's company has a chance to be able to -at least- approach PlayerUnknown's Battlegrounds .
Fornite, on the other hand, is performing well on all platforms thanks to its great optimization (contrary to PUBG) and charismatic graphics, and the fact that it is free, of course. A pity that it is not on Steam, otherwise Fortnite could grow exponentially its user base. If pride is not killing many developers, it undoubtedly prevents them from growing even more.