PlayerUnknown's Battlegrounds will overcome the barrier of two million players in a few hours, with less than 4,000 players remaining to reach this impressive record.
PlayerUnknown's Battlegrounds is making history at unprtecedented speed. This game is currently in Early Access on Steam and although the game is not yet finished and there is only one map, it has become the most played games of this year and week after week increases the number of simultaneous players. It seemed impossible, but PlayerUnknown's Battlegrounds already beat Counter Strike: Global Offensive and Dota 2 in simultaneous players and a few weeks ago, it exceeded the record of Dota 2, which had the record of simultaneous 1.3 million players.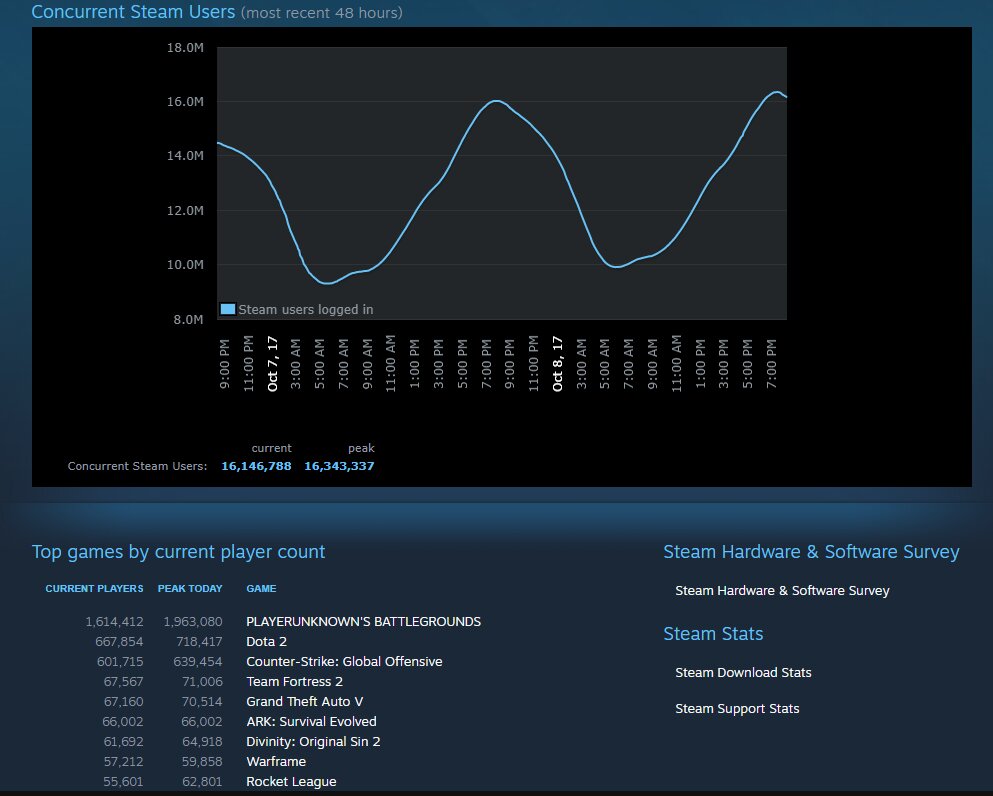 According to official data, the PUBG has reached the 1,996,196 simultaneous players, less than 4,000 simultaneous players of the two million. The rise of simultaneous players is unprecedented now and it is very possible that it will take a long time to see that a game surpasses these aberrant figures. At the moment we don't have an exact number of sales data, but it should be noted that more than twenty million copies has been sold.
Currently, PlayerUnknown's Battlegrounds is only available on Steam, although it will arrive in the coming weeks for the Xbox One of Microsoft and, possibly, next year, when console exclusivity ends, it will hit the PlayStation 4. PlayerUnknown's Battlegrounds will arrive this year in definitive version, although it is not known when and a new map will be added in the new update.