The title of the Nintendo Switch, Zelda: Breath of the Wild, which will also be available on the Wii U, has already been leaked on the internet and it can be downloaded online, which is why people are disappointed for the ending of the game, because Zelda: Breath of the Wild allows you to go directly to the final area of ​​the game, where many users even try to finish the game with three hearts of life, so it is quite slow progress.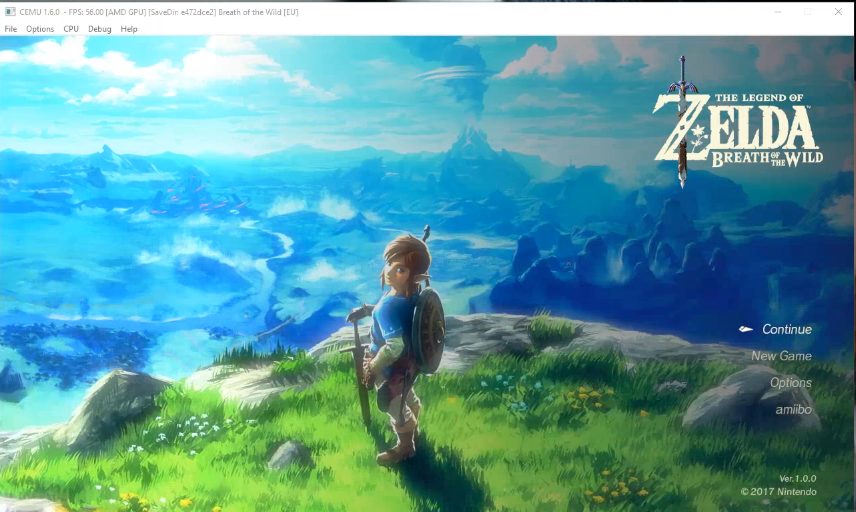 The game's Wii U version has now been cracked, allowing anyone with the technical know-how to download it and play. Even the PC players using the CEMU emulator can run it. As we do not encourage piracy, that's why we not interested in details on downloading it.
Below you can watch the gameplay of Zelda: Breath of the Wild via CEMU Emulator on PC:
https://www.youtube.com/watch?v=SuM4Va-6Z1I
Step into a world of discovery, exploration and adventure in The Legend of Zelda: Breath of the Wild, a boundary-breaking new game in the acclaimed series. Travel across fields, through forests and to mountain peaks as you discover what has become of the ruined kingdom of Hyrule in this stunning open-air adventure.
Series Producer Eiji Aonuma has said this new portion in The Legend of Zelda establishment will be a total separation from the traditions of past games, expelling limits that constrained players to take after a set way and presenting new gameplay that has not been knowledgeable about past games in the series.
You Might Like: Zelda: Breath of the Wild will occupy almost 50% space of the Nintendo Switch