Today we have details on the new custom variant of GeForce GTX 1080 Ti, in this case highlights the Palit GeForce GTX 1080 Ti GameRock, which stands out for its TurboJET4, the name that receives its proprietary cooling system that includes a configuration of 4 fans in the space of 2, this is possible by adding each pair of fans attached to a different level.
Palit GeForce GTX 1080 Ti GameRock with TurboJET4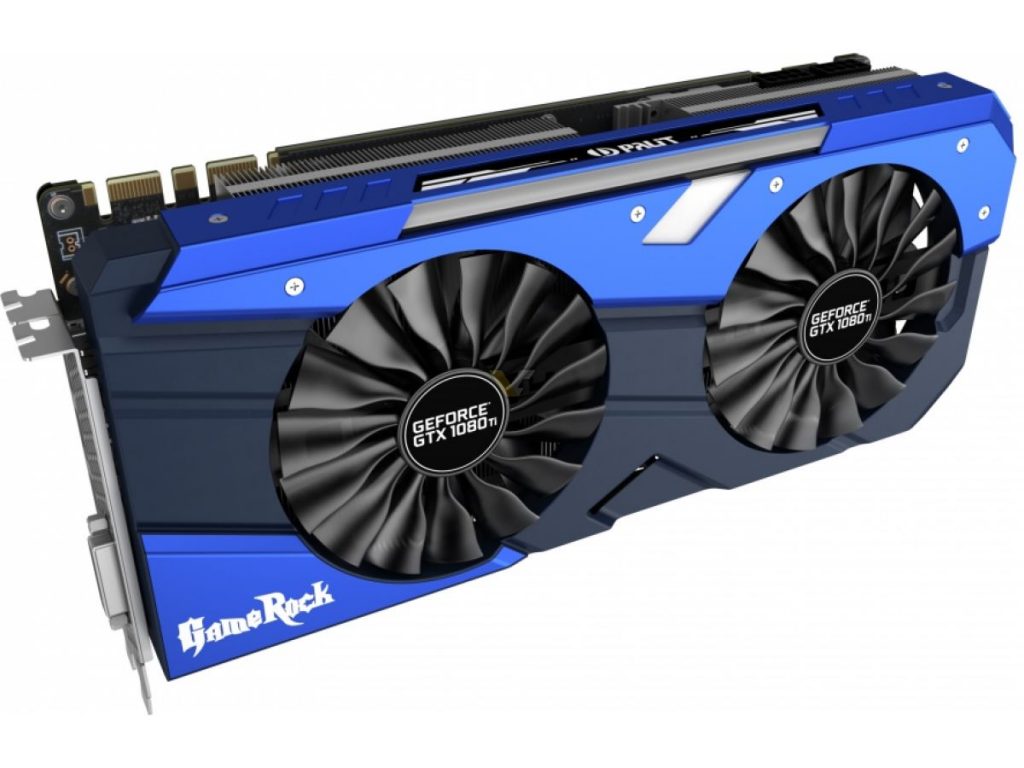 These special fans make one of an anti-vortex design that offers a highly centralized volume of air and provides much more efficient in heat dissipation. This design even generates a lower level noise than the normal dual fan design. To give us an idea, with Overclocking, it is 7 percent faster than the GeForce GTX 1080 Ti Founders Edition (reference) being 12ºC cooler while generating 6 dBA less noise.
The information of the  Palit GeForce GTX 1080 Ti GameRock has a Base / Turbo frequency (OC mode) that reaches 1594/1708 MHz (vs. 1480/1584 MHz Mod.Ref) while the 8 GB of GDDR5X memory is maintained at a reference frequency of 11 GHz, makes use of a VRM of 12 + 2 phases of power, comes alive by means of two 8-pin 8-pin PCI-Express connectors. The new graphics card also have an RGB LED lighting system, "0 dBA " where the fans will begin to rotate when the temperature reaches at 60c and a dual BIOS configuration.