Although Origin Access itself already postulated a very good purchase for the players, but on the occasion of E3 2018, Electronic Arts announced a more 'Premium' version of its subscription service, Origin Access Premier.
This new subscription service not only includes everything that already offered in the original service, but will allow to play all the new titles that the company launches and that includes being able to play Battlefiled 5, FIFA 19, Anthem, Madden NFL 19, Unravel 2 and other impressive titles such as A Way Out etc.
Millions of players have experienced the fun of playing more games through our subscription programs, and today we're taking another groundbreaking step with Origin Access Premier," said Electronic Arts' Chief Executive Officer Andrew Wilson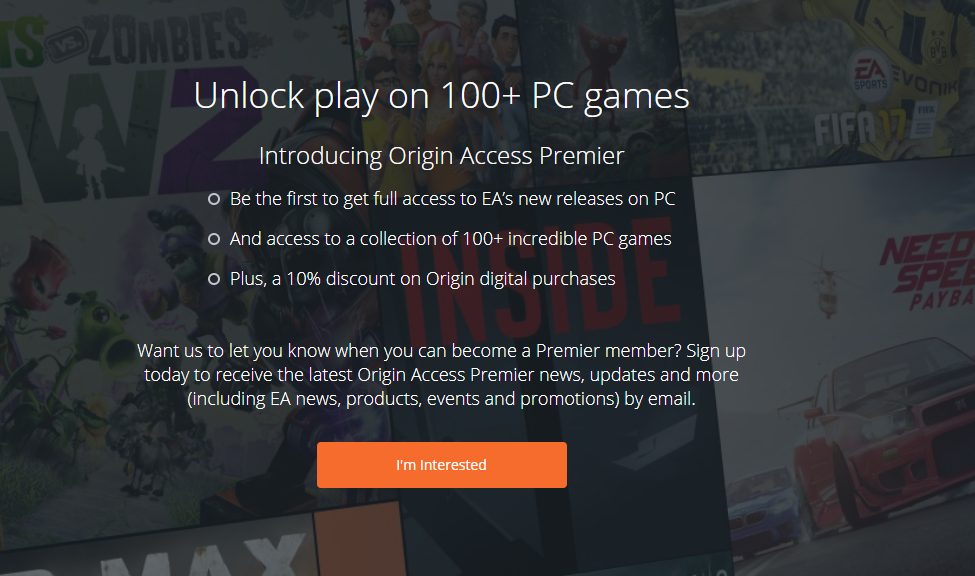 The best of all is that this service comes for $14.99 per month or $99.99 per year, something that we could only define as a considerable good deal, because for $99.99 we would have the aforementioned games including more than 100 games that were already available, and future releases too.
If we compare the prices with the versions of the console, it is even more profitable to keep the PC as the ultimate gaming platforms, without any doubts EA is doing quite well, and this should force other companies to keep up.
Here are the early access dates for four upcoming EA games:
Madden NFL 19: Aug. 2 (public launch: Aug. 10)
FIFA 19: Sept. 20 (public launch: Sept. 28)
Battlefield 5: Oct. 11 (public launch: Oct. 19)
Anthem: Feb. 15, 2019 (public launch: Feb. 22, 2019)