Although the Intel 10th Gen Comet Lake-S CPUs will be released very late on the market, on May 27, the launch of these CPUs will be even worse than expected, considring our of 22 existing models (32 if We put the energy efficient models with the 'T' tag), only about three models would go on sale, specifically those unlocked for overclocking with the 'K' (overclockable) tag , not knowing if this also includes unlocked models without integrated graphics, the 'KF' (unlocked for overclocking, but without integrated graphics).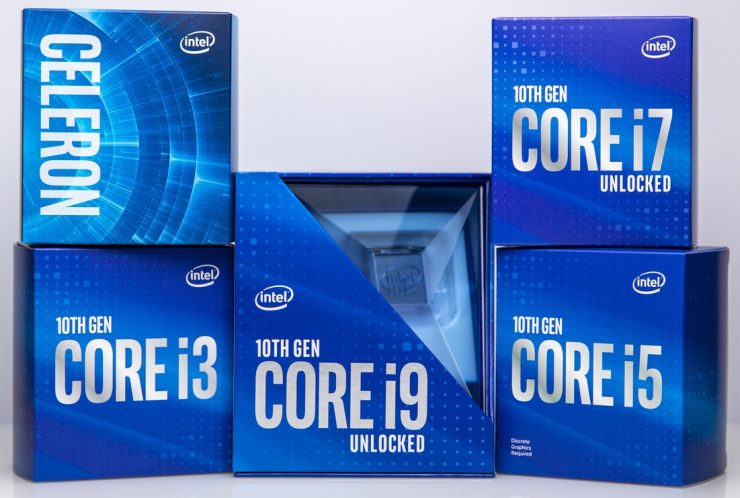 These models would be the Intel Core i9-10900K with 10 cores and 20 processing threads @ 3.70 / 5.10 GHz at a price of $ 488, the Intel Core i7-10700K equipped with 8 cores and 16 threads @ 3.80 / 5.00 GHz with a price for 1,000 units of $ 374, and the Intel Core i5-1600K equipped with 6 cores and 12 threads @ 4.10 / 4.80 GHz with a price of $ 262.
The new Intel 10th Gen Comet Lake-S CPUs work on a new socket, LGA1200. It has a different pin configuration than its predecessor and requires one of a new wave of motherboards. Earlier-generation CPUs won't work on these boards, which are based on new 400 Series chipsets, and the 10th Generation CPUs won't work on older boards.