Intel and AMD are working on a new SoC, where Intel will put the CPU and AMD will put the GPU, with the intention of competing with NVIDIA and leaving it aside in the notebook market.
After months and months of rumors that Intel had licensed the AMD Radeon graphics to integrate them into their processors. Intel has announced a collaboration agreement with AMD that will allow it to launch processors with integrated AMD Radeon graphics. This agreement has a common interest, reducing the presence of NVIDIA in the notebook market.
For this, Intel has developed a new technology called Embedded Multi-Die Interconnect Bridge (EMIB), something like two embedded dies interconnected by a bridge that will join the CPU with the GPU.
The AMD graphics will reach the 8th Generation of Intel Coffee Lake processors, specifically the Intel Core H-Series (high performance CPUs for laptops), which will use the second generation of high bandwidth memory (HBM2) together with a graphic developed exclusively for Intel by AMD Radeon Technologies Group.
"It's an excellent example of hardware and software innovations that intersect to create something amazing that fills a single market gap. By helping us meet our vision for this new product class, we work with AMD's Radeon Technologies Group.

In close collaboration, we designed a new semi-custom graphic chip, which means that this is also a great example of how we can compete and work together, and finally deliver innovation that is good for consumers, "said  Christopher Walker, Vice President of Client Computing Group and general manager of Mobile Client Platform in Intel Corporation .

"Our collaboration with Intel extends the installed base for AMD Radeon GPUs and brings to the market a differentiated solution for high-performance graphics," said Scott Herkelman, vice president and general manager of AMD Radeon Technologies Group .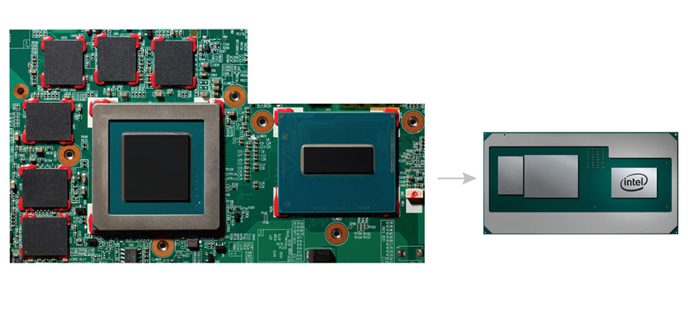 In addition, this solution will be the first to give life to portable equipment with HBM2 memory, which consumes much less energy and occupies less space compared to traditional designs based on discrete graphics that use dedicated graphics memory, such as GDDR5 memory.
This new addition to the 8th Gen family of Intel Core processors will expand capabilities such as the brilliant creation and consumption of 4K content. Intel will be greatly strengthened with respect to the visual experience of its Intel HD graphics, allowing Ultra-books, laptops or 2in1 computers to be created with great performance, graphic quality and long-term battery life all with even slimmer designs. The first computers equipped with Intel CPUs with AMD Radeon graphics will arrive during the first quarter of 2018.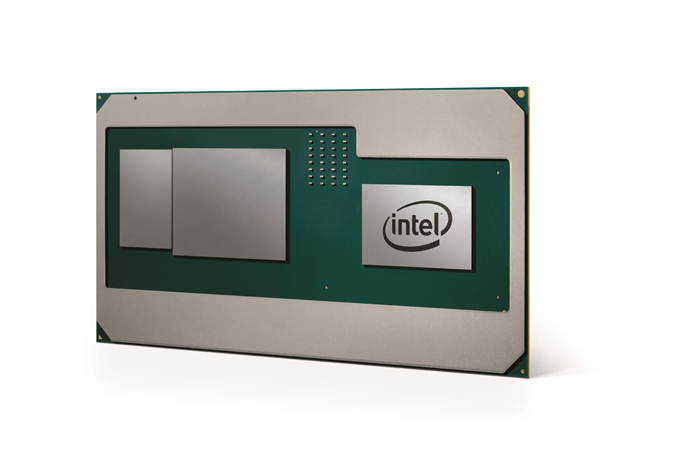 As expected, Intel shares are rising modestly (+ 0.72% at the time of writing), while AMD shares have soared reflecting + 5.04% growth.