Without any announcement, NVIDIA launched a new graphics card for the mid-range market and this is none other than the GeForce GTX 1060 with 6 GB of GDDR5X memory. Until now,  GDDRX was exclusive to the GeForce GTX 1080 and GeForce GTX 1080 Ti. In this way, we finish confirming the rumor that came with a Gigabyte preparing a GeForce GTX 1060 with a much faster memory.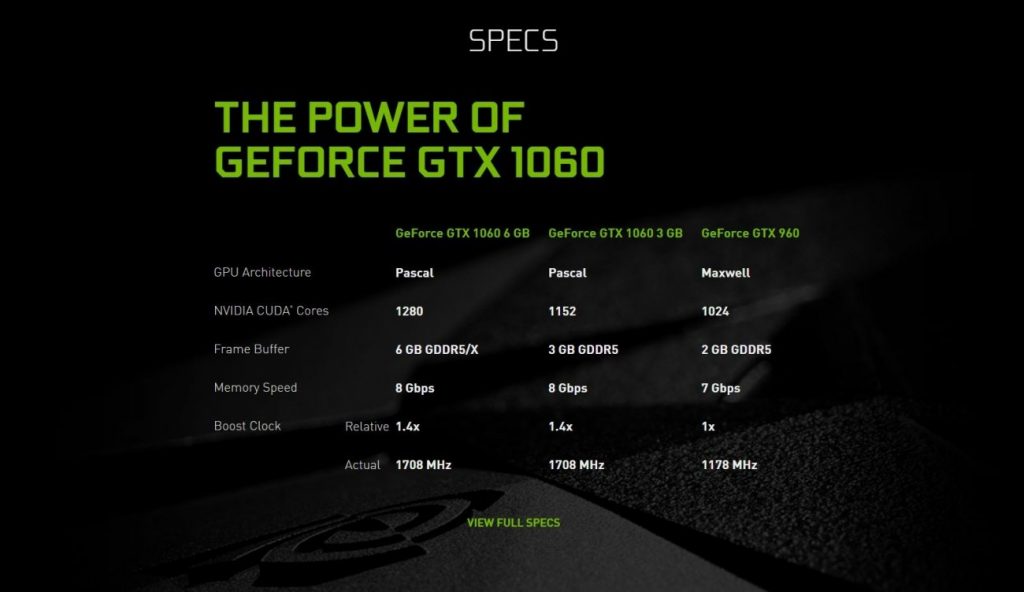 It is curious that with half a family of GeForce RTX 20 graphics in the market, Nvidia launches a new GeForce GTX at this point, graphics card oriented to the mid-range and with a unique mission to eclipse the launch of the AMD Radeon RX 590.
This Nvidia GeForce GTX 1060 6GB GDDR5X will keep the same silicon with 1280 CUDA Cores, this model could arrive with higher frequencies to reduce the performance gap that will exist compared to the Radeon RX 590. The GDDR5X memory would be limited to 10 GHz, which would result in a bandwidth of 240 GB / s compared to the 224 GB / s of the GeForce GTX 1060 6GB GDDR5 @ 9.00 GHz and the 192 GB / s for reference GeForce GTX 1060 (6GB GDDR5 @ 8.00 GHz).
In spite of being a faster memory, its optimization in power consumption will allow the graphics card to maintain the same TDP of 120W  fed by one 8-Pin PCI-Express connector.