The rumors were true, with increasingly popular Cryptocurrency mining that rely on graphics cards to bring out revenue, such as Ethereum, ZCash and Monero. NVIDIA is going to lead in the market by not only presenting a GPU, but a Powerful and advanced system with several graphics cards inside.
NVIDIA GPU Mining System With 8x Pascal GP106-100 GPUs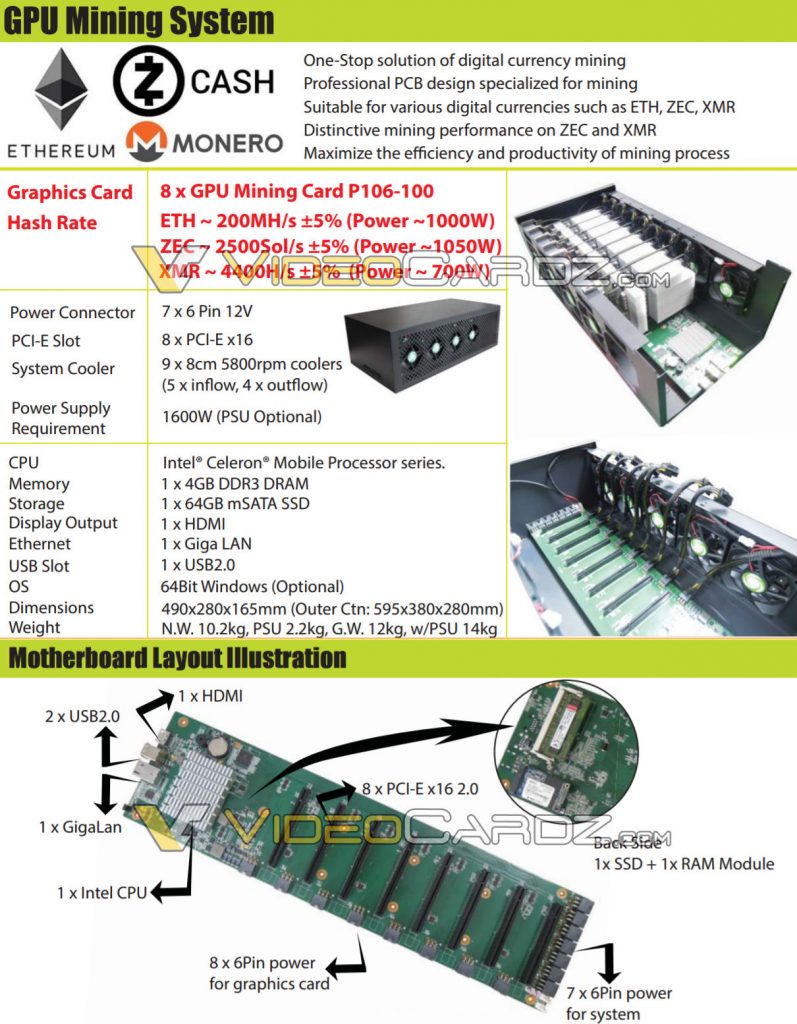 You Might Like: 1 Bitcoin Now Worth More Than $ 2,000, Expected To Cross $4000 In Q4 2017
This is a complete computer equipped with an Intel Celeron Mobile processor accompanied by 4 GB of DDR3 RAM along with an mSATA SSD of 64 GB capacity, but the important thing that comes with the system is no less than eight Pascal graphic cards based on silicon GP106-100 (a GeForce GTX 1060 silicon and circuitry adapted to the mining) passively cooled and with the absence of any display connectors.
Each graphic is backed by a Push & Pull configuration of fans at each end of the airflow, which are powered by a special 1600W power supply with 7x 6-pin PCI-Express connectors.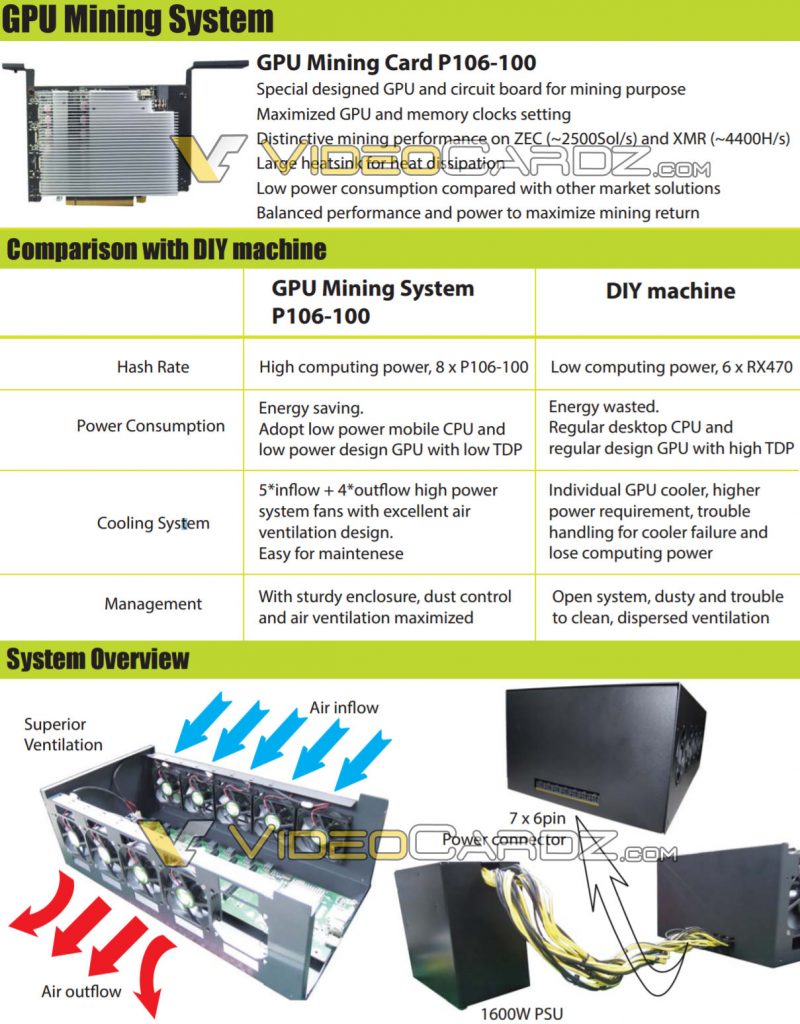 To give us an idea, undermining ZEC with an SLI of two GeForce GTX 1080 + 1x GTX 1070 we have an optimized consumption around 750W, which translates into about ~ 1400 Sol / s. The NVIDIA GPU mining system requires 1050W to shed 2500 soles, which means we have a gain of 0.5 Sol / s / W. It is not a big difference, but it generates more benefits in the long run.
If we look for other comparisons, 6x Radeon RX 470/570 provide 170 Mh / s (Ethereum) with a consumption of less than 800W, while NVIDIA GPU mining system with 2x additional GPUs, generates 200 MH / s with a power consumption of 1000W, which means hat AMD is still showing as the best option. The price of the equipment will settle things to one side or the other.
Via: Videocardz