Less than a month after the launch of the GeForce GTX 1080 Ti, NVIDIA today announced the availability of a new Titan X Graphics card, based on the Pascal architecture. The new NVIDIA GeForce TITAN Xp comes with a complete GP102 silicon that translates to 3840 CUDA Cores with 240 TMUs at a Turbo frequency of 1582 MHz which yields a computational performance of 12.15 TFLOPs (vs. 10.97 tfops of the TITAN X Pascal) attached to 12 GB of GDDR5 @ 11.4 GHz memory (Vs 10 GHz) with 384 bits, but thanks to the increase in the memory speed the new graphics card achieved a bandwidth of 547.7 GB / s (480 GB / s).
NVIDIA GeForce TITAN Xp Specifications and Price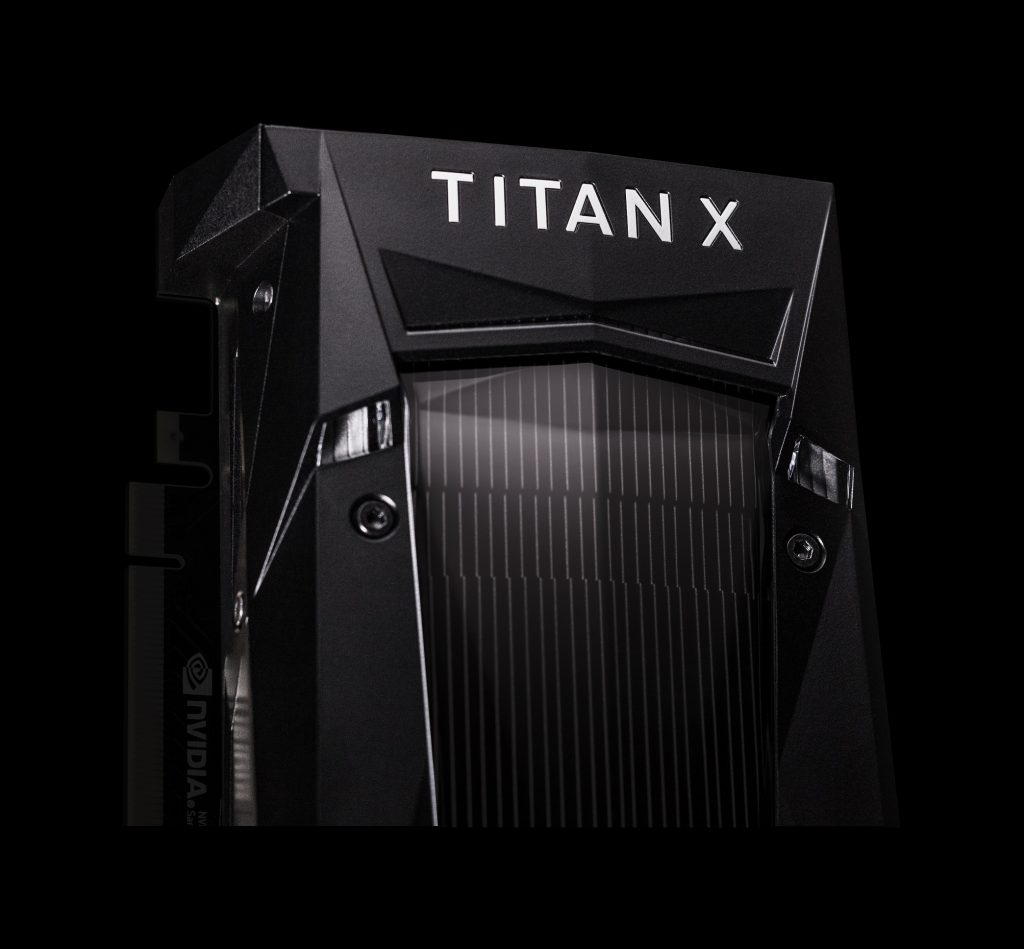 According to NVIDIA, the TITAN Xp is able to run games on 8K @ 60 FPS  (7680 x 4320p). The new flagship graphics card is powered by two 8 + 6 pin PCI-Express connectors  (TDP 250W), and uses the reference cooling system, which translates a heatsink with a steam chamber and a blower style fan that helps to expel the warm air towards the outside of the shroud.
Of course, it goes without saying that this monster of NVIDIA is not aimed at the gamer market, but the performance in games will logically be better than GeForce GTX 1080 Ti. NVIDIA GeForce TITAN Xp is now available for pre-order at NVIDIA's official website for $1200.
NVIDIA GeForce GTX Titan Series Specifications Comparasion:
| | Nvidia GTX 1080 Ti | Nvidia Titan X | GeForce GTX 1080 | Geforce GTX Titan X | Nvidia Titan Xp |
| --- | --- | --- | --- | --- | --- |
| Architecture | Pascal | Pascal | Pascal | Maxwell | Pascal |
| Graphic Processor | GP102-350 | GP102-400 | GP104-400 | GM200 | GP102 |
| Fabrication process | 16nm Finfet | 16nm Finfet | 16nm Finfet | 28nm | 16nmFinfet |
| Shaders Units | 3584 | 3584 | 2560 | 3072 | 3840 |
| GPU base frequency | 1480 MHz | 1417 MHz | 1607 MHz | 1000 MHz | – |
| Frequency with Boost | 1582 MHz | 1531 MHz | 1733 MHz | 1075 MHz | 1582 MHz |
| performance | 11.5 TFLOPS | TFLOPS | 8,87 TFLOPS | 6.6 TFLOPS | 12 TFLOPS |
| Memory Size | 11GB GDDR5X | 12GB GDDR5X | 8GB GDDR5X | 12 GB GDDR5 | 12GB GDDR5X |
| Frequency of memories | 11000 MHz | 10000 MHz | 10000 MHz | 7000 MHz | 11410 MHz |
| Memory Bus | 352-bit | 384-bit | 256-bit | 384-bit | 384-bit |
| Memory Bandwidth | 484 GB / s | 480 GB / s | 320 GB / s | 336.5 GB / s | 547.7 GB / s |
| Consumption | 250W | 250W | 180W | 250 W | 250w |
| Launch Price | U $ s 699 | U $ s 1200 | U $ s 699 | U $ s 999 | U $ s 1200 |