After the first leaked image of Nvidia GeForce RTX 3090 Founders Edition (which you can see below), now we have to talk about what really matters, prices. It should be noted that we still don't know if these are the prices of Founder Edition models or AIB variants, generally Founder Edition models are more expensive compared to the cheaper models of their partners.
The top-of-the-range model, the Nvidia GeForce RTX 3090, which is even better than Titan RTX would go on sale for $ 1,399, a price too good to be true, and it is that the current Nvidia TITAN RTX (Turing) went on sale for $ 2,499.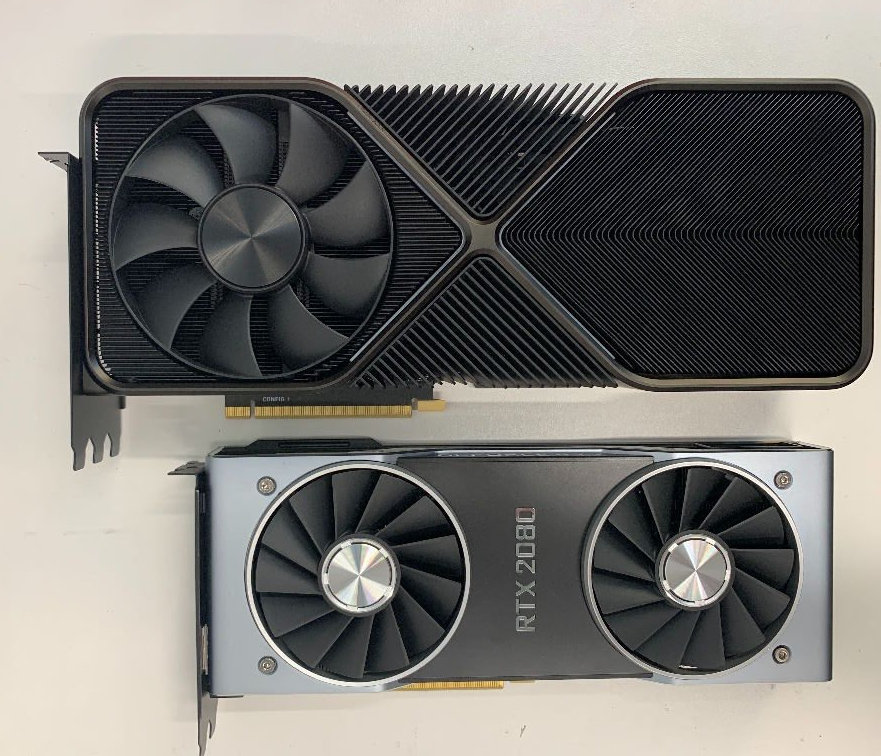 You Might Like: Nvidia GeForce RTX 30 Series (Ampere) to be announced on September 9
But still the price is really high in comparion with consumer oriented Graphics cards from RTX 2000 series, this huge price difference is due to something very simple, not only is it more expensive at a technological level, but the cooling system is also more expensive, where rumors indicate that only the cooling system costs about $ 155, so the GPU will have an additional cost increase than the hardware it integrates.
The Nvidia GeForce RTX 3080 would go on sale for $ 799 , but of course, in Europe that will not be the case. For reference, the Nvidia GeForce RTX 2080 went on sale for $ 799, and this translated to 859 euros.
The Nvidia GeForce RTX 3070 would cost $ 599, the custom models of the Nvidia GeForce RTX 2070 (some of which will be cheaper than the Founders Edition) came at a starting price of around 540 euros in Europe. Finally, the budget oriented model, the Nvidia GeForce RTX 3060, would debut for $ 399, the same price at which the Nvidia GeForce RTX 2060 SUPER launched, so taking advantage of Nvidia's own conversion, taxes, and store commissions, this translated to 429 euros for the Founders Edition model in Europe.