The Geekbench benchmarking software has shown the Nvidia GeForce RTX 3080 Ti, which implies confirming 100% that this GPU will have 10240 CUDA Cores, 256 less compared to its older sister, the GeForce RTX 3090. Specifically, the GPU was running at 1.67 GHz, which is slightly lower than expected (1.69 GHz).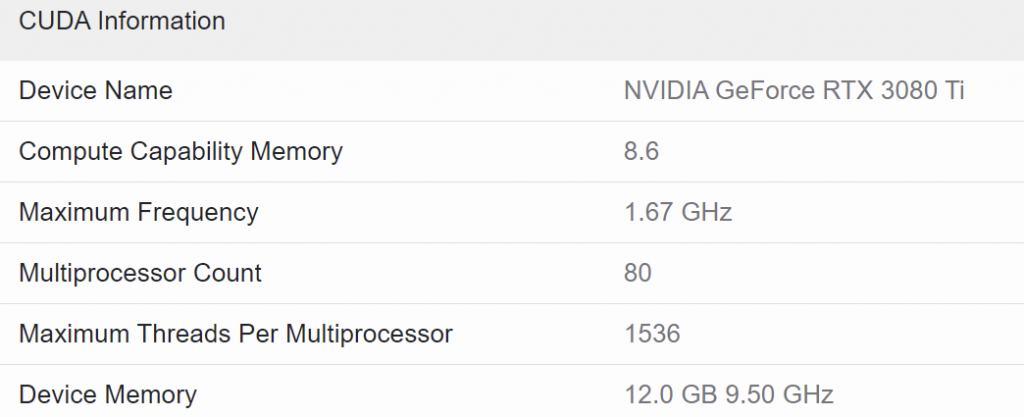 You Might Like: MSI GeForce RTX 3080 Ti SUPRIM X Spotted in UAE for $3500
It also confirmed without a doubt that this graphics card comes with 12 GB of GDDR6X memory at a frequency of 19 GHz coupled with a 384-bit memory interface, gives us a bandwidth of 912 GB / s.
This graphics car was paired with an overclocked Intel Core i9-11900K (Rocket Lake-S) processor @ 5.30 GHz alongside with an Asus ROG Maximus XIII Hero motherboard.
Regarding the performance of the GPU, it offered 238,603 points in the CUDA benchmark, thus exceeding the 237,972 points of GeForce RTX 3090. Score that is within the margin of error, so we could say that they perform practically the same, at least in this benchmark, in games we will see.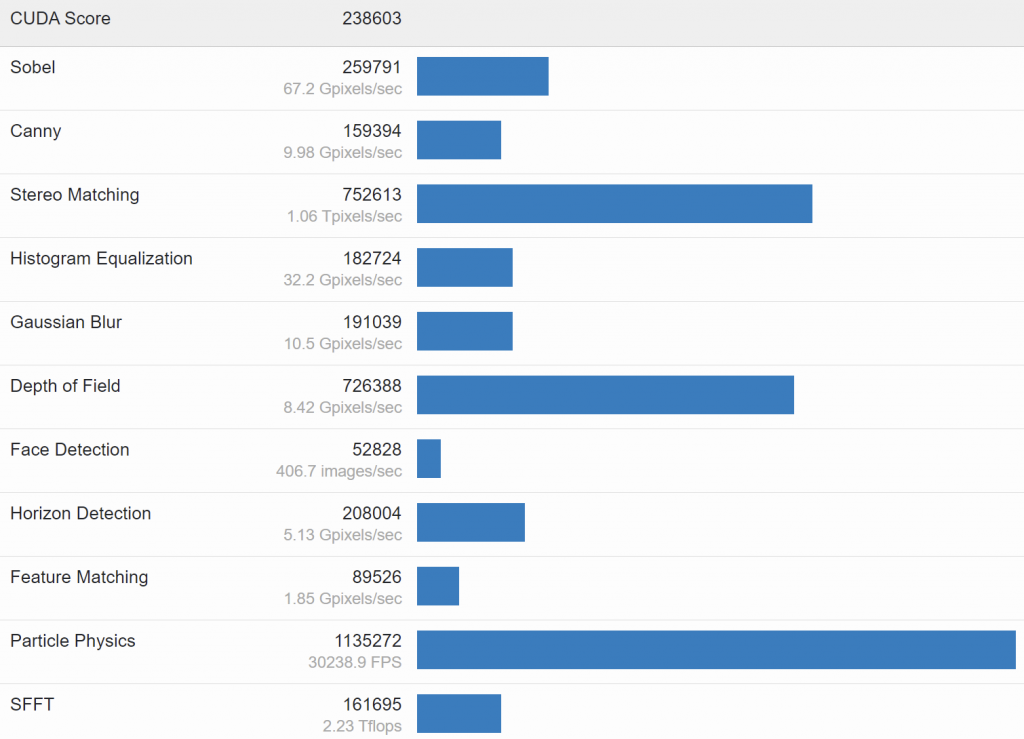 It should be remembered that the GeForce RTX 3080 Ti, together with the GeForce RTX 3070 Ti will be announced on Tuesday, June 1.