After seeing the first design of what would be the NVIDIA GeForce RTX 3080, Reddit user u/JDSP_ has created some high quality renders of the card based on the leaked pictures, the graphics card uses a dual fan configuration, except that a single fan is visible on each side of the graphic card, and both fans will work in push-pull configuration. Means, one fan will draw in cold air to reduce the temperature of the aluminum radiator and another fan will expel the accumulated hot air at the other end of the aluminum radiator.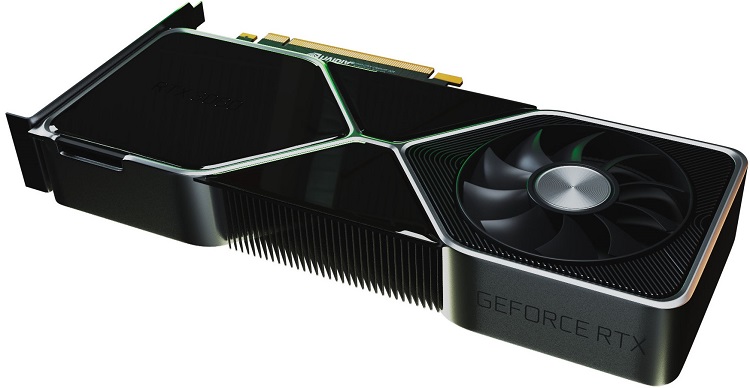 On the other hand, Nvidia GeForce RTX 3080 will use the GA102-200 GPU core, which would offer a total of 4352 CUDA Cores under the Nvidia Ampere @ 7nm architecture that could be accompanied by 10 GB of memory GDDR6. If this silicon reaches a factory frequency of 1.75 GHz,  we would be talking about a performance of 15 TFLOPs, being about 40 percent more powerful than the current GeForce RTX 2080.
At the moment it is unknown if this design belongs to the reference model, Founder's Edition, or a custom cooling solution from NVIDIA's AIB partner, but it is expected that the leaks will intensify in the next days or weeks.