A curious case of violation of the official launch date was spotted in Pakistan, where Palit-branded GeForce RTX 3060 graphics cards were sold in numbers, weeks before their official launch date of February 25th, 2021. As Nvidia announced on January 12th, 2021, the GeForce RTX 3060 has 12GB of GDDR6 memory and is supposed to go on sale at a starting price of $329.
Although availability and stock situation worldwide has made it clear that the average consumer will probably not be able to get their hands on the GeForce RTX 3060 for anywhere near the MSRP, and that ominous realization is reinforced by the fact that the RTX 3060 will not have a Founder's Edition model from Nvidia. AIB Partners are the ones that are in control of the sale of the RTX 3060, and it was supposed to go on sale on February 25th.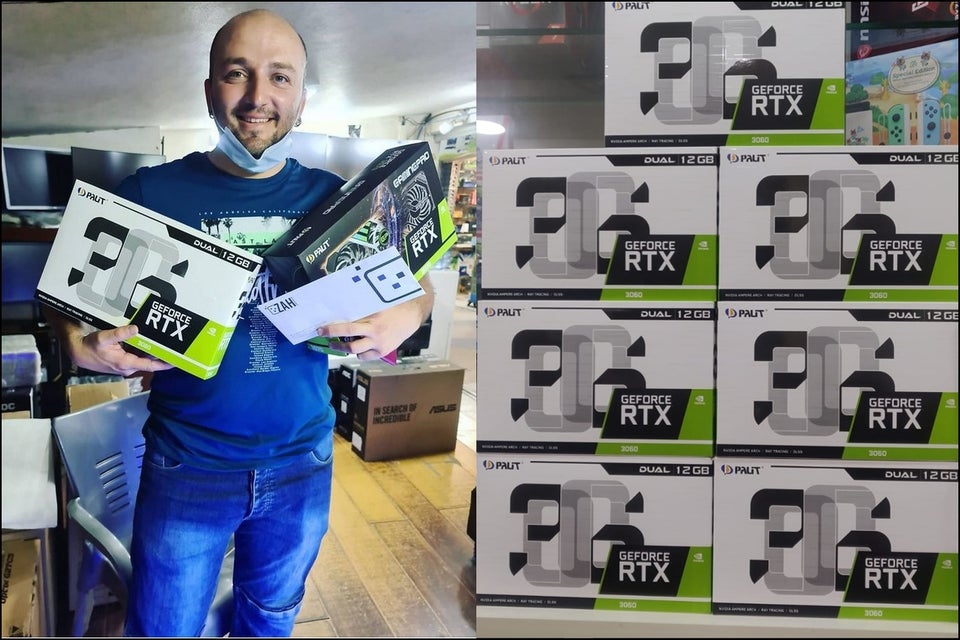 But a clear violation of this official launch date was spotted in Pakistan about 2 weeks before the actual date of launch. A couple of retailers were spotted selling the RTX 3060 variant from AIB Partner "Palit" to actual customers, and demanding extortionate prices for them while doing so. Not only is this a clear violation of Nvidia's policy, and any NDAs that may exist between Nvidia and Palit Microsystems, but it is also a solid blow to Nvidia's MSRP of $329 as these cards were being sold for more than $750! That is even more than the MSRP of a Founder's Edition RTX 3080. So it is obvious that someone in the chain is going to be in hot waters for alleged scalping, and the sale of a yet unreleased product from Nvidia. The retailers, distributors, and Palit Microsystems themselves must have been bound to release agreements and NDAs, of which this is a clear violation.
The Pakistani PC Gamers community was outraged as soon as this was found out. The retailers do not seem too concerned about this violation as they were seen actively advertising the product on their social media channels. Many users took to Reddit and Facebook to express their concerns about the alleged agreement violation that these retailers are obviously guilty of. Pakistani PC Gamers believe that this ill-advised step from retailers and Palit Pakistan will lead to severe action from Nvidia itself, which will disrupt the Pakistani Graphics Cards market even more so than it already is. Reddit user u/Flayer99 pointed out this poor selling practice on the PCMR and Nvidia subreddits, to the shock of the Reddit audience.
The retailer involved in this fiasco still has the Palit RTX 3060 12GB listed on their website for purchase for PKR 120K, which is over $750 USD when converted!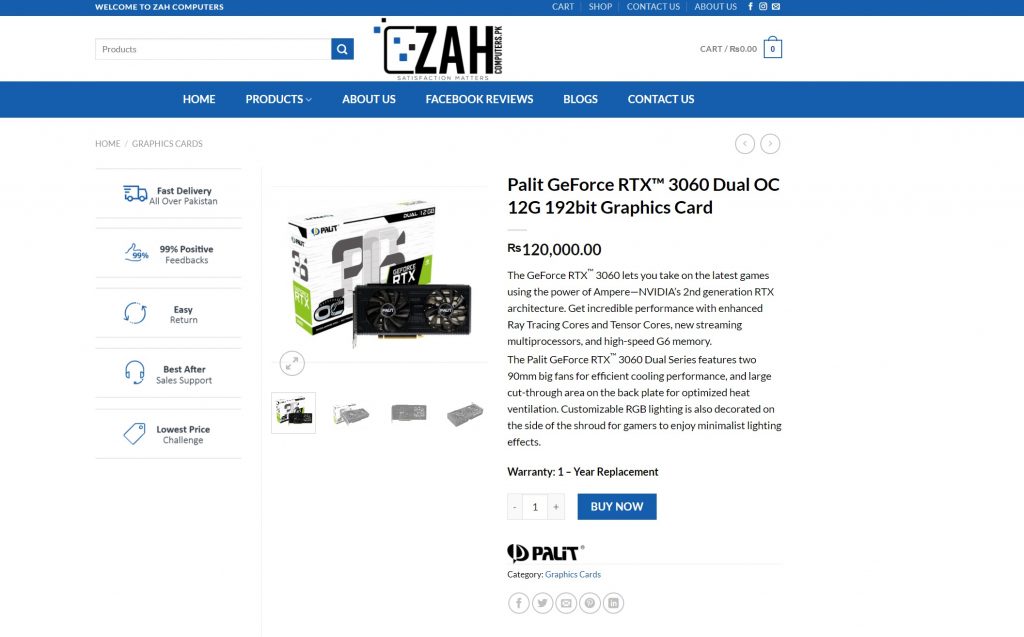 It is unclear why these retailers were allowed to sell an unreleased product in Pakistan in such a way. One has to assume that Palit Microsystems and Nvidia itself would get involved in this fiasco, and find out the links in the chain that are responsible for violation of the launch dates. The actual consumers in Pakistan expressed concerns over the outcome of this situation in an already unregulated computer market by taking to Reddit and Facebook communities such as PPG – Pakistani PC Gamers. The situation is unresolved as of the time of writing, however, gamers do hope that these unregulated retailers and distributors are brought in line as soon as possible.