There is a lot of controversy with the launch of the GeForce RTX 2000 series graphics cards, and more so when the GeForce RTX 2080 Ti, the top-of-the-line graphics card of the family is not able to perform well with exclusive Ray-Tracing technology enabled in games.
Yesterday, we announced that the Nvidia GeForce RTX 2080 Ti Founders Edition, which comes with a slight reference overclock was unable to run the Shadow of the Tomb Raider on full HD @ 60 FPS, resolution with Ray Tracing technology enabled and now, thanks to PCGamesN, we know that this also happened with Battlefield 5, another game that has support for Nvidia RTX technology.
The source comments what is already generalized, yes, that RTX technology looks good if you stand still to watch the reflections in real time, but in a shooter like Battlefield 5 visual fidelity is arguably far less important than getting a high frame rate.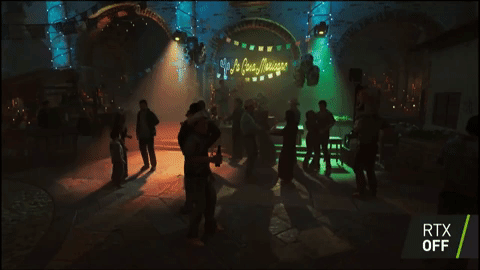 The worst is not that, but the global concept that this technology seems to be a simple test of something that will be a standard in the coming years, but nobody wants to pay almost $500 extra to run games on 1080p with 60 FPS with Ray Tracing technology that virtually all players would prefer to disable to improve system performance.
Now imagine how GeForce RTX 2080 will perform with 20% less ray tracing power with respect to the GeForce RTX 2080 Ti. Hopefully, the release of drivers and optimizations in the games will solve the problem for the sake of NVIDIA, since no one in their right mind would buy a GPU of almost 1,000 US dollars euros to enjoy reflections @1080p resolution.