There are new rumors about the Nvidia GeForce GTX 2080 (or GeForce GTX 1180), where it is indicated that the reference design of this graphics card, known as Founders Edition would take a step forward in cooling solution with the addition of a second fan.
This information is not far-fetched, since the GeForce GTX 10 Series had high temperatures with the reference heatsink, and if this new generation increases in terms of power consumption, so will heat, so the company would have been motivated to improve the thermal efficiency of its reference models.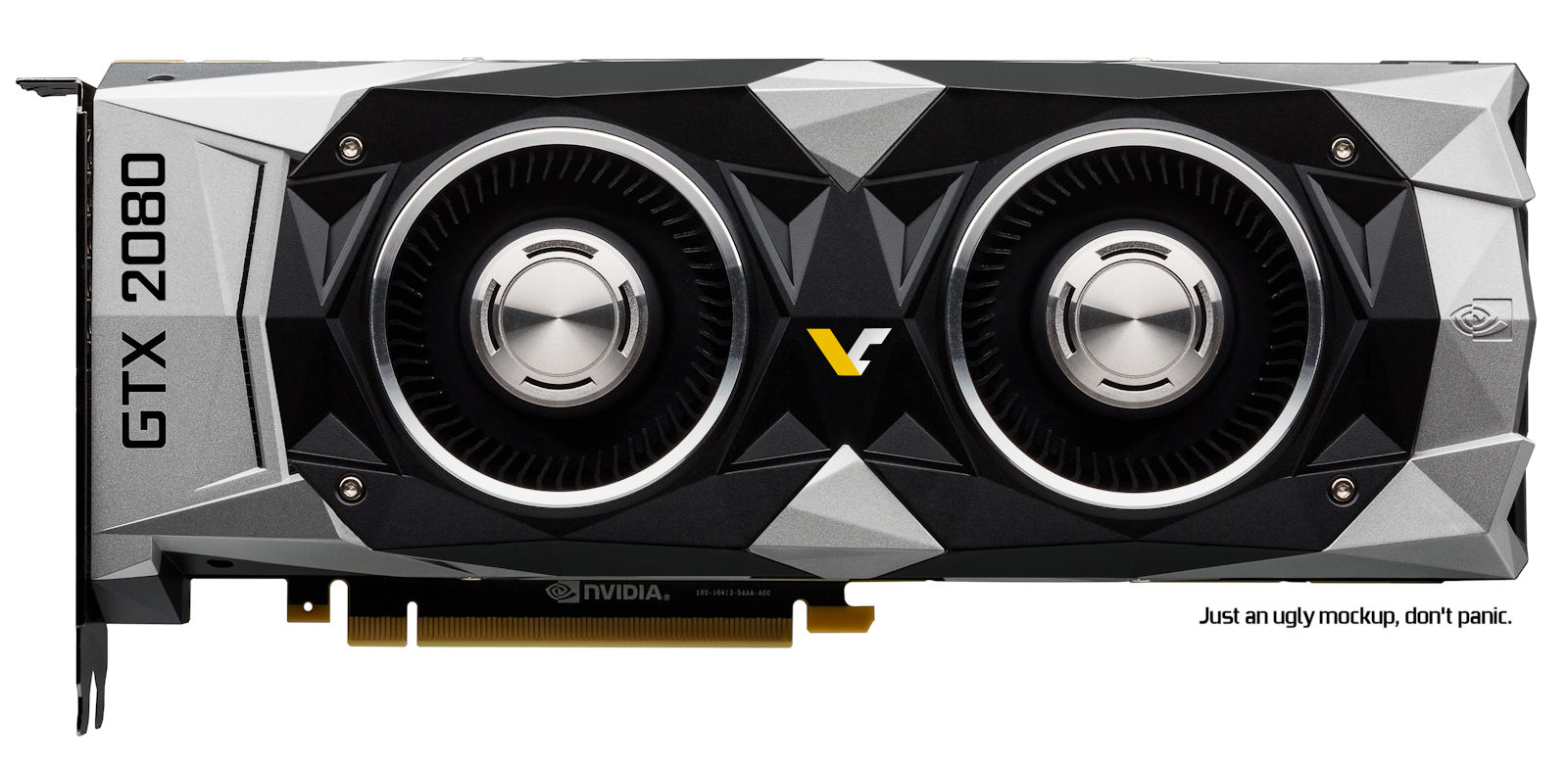 You Might Like: Maxsun shows off GeForce GTX 2080 iCraft in China
This alleged design is made by Videocardz, but the design would change significantly (please don't believe it's real), although it is quite colorful and attractive.
On the other hand, rumors arise that GALAX (KFA2 in Europe) promises to break the performance barrier on September. It was also confirmed that cards under HOF and GAMER series will be available.
"The launch time of Nvidia's next generation graphics card will not be far away. Players will be able to see information about the new graphics card in September . The performance will undoubtedly be a breakthrough and will be compatible with Nvidia's most advanced raytracing technology . Game player is a good news!

Of course, the GALAX version with customized design is also in the planning process, the next generation of graphics will continue to be Hall of Fame (HOF) and GAMER, which will innovate in form and dissipation, as well as bringing numerous advantages.
Via: Videocardz