NVIDIA today announced new GeForce experience features to integrate and expand as a result of its GeForce RTX platform.  New features include a larger number of titles compatible with Ansel (including Prey and Vampyr already released, as well as the upcoming Metro Exodus and Shadow of the Tomb Raider), as well as exclusive RTX features that are being implemented in the game system of the companion company.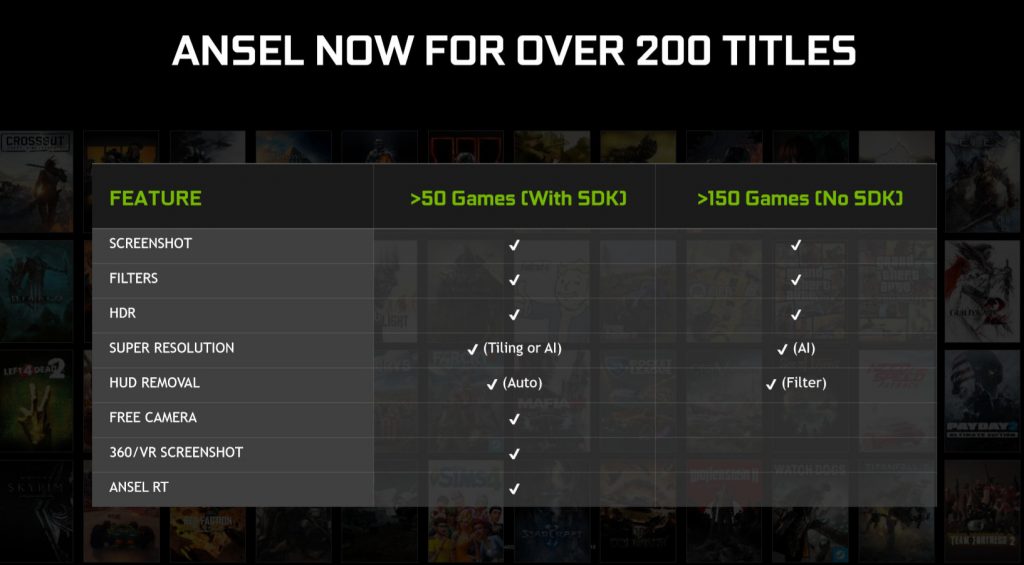 With the extension of titles compatible with Ansel, NVIDIA also adds new features allowing us to capture video the moment before and after killing an enemy automatically, which would allow us to have a collection of deaths in games like the Fortnite or the PUBG.
Obviously, we could not miss the integration of Ray Tracing technology in Ansel, which will significantly improve the quality of images. Together with Ray Tracing, which will add lighting, shadows and reflections in real time as we move to take the screenshot, we take advantage of the new Artificial Intelligence capabilities of the structure to rescale the images without loss of quality, being able to oversampling an image of 1080p  upto 8K without losing quality. On the other hand, new filters will be introduced with the new update.
The company gave as an example the new Assetto Corsa, which integrates Ansel with the Nvidia RTX technology, Nvidia says that Ansel RTX will:
Increase refractions per pixel by 10X,
Boost ambient occlusion samples by 12X,
Raise shadow samples by 32X,
and hike reflection samples by 40X.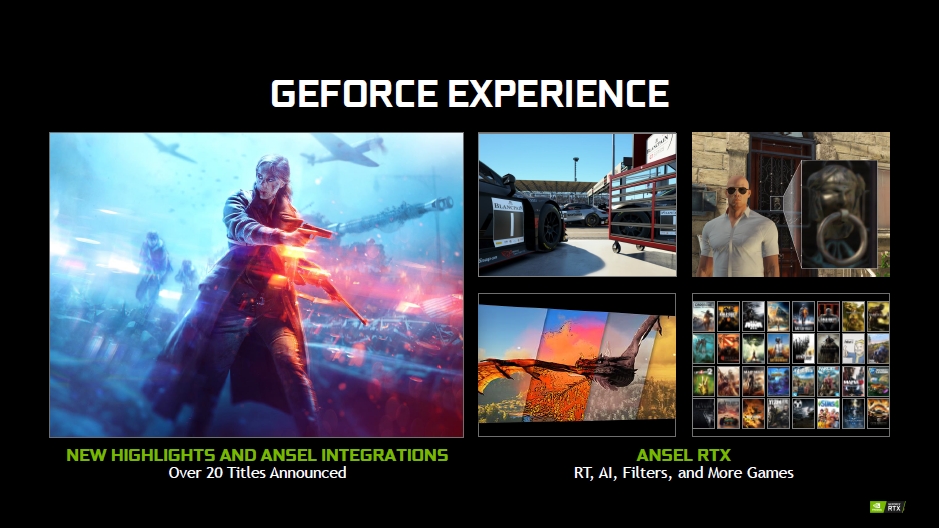 As we anticipated, thanks to GeForce RTX, GeForce Experience takes advantage of Artificial Intelligence. Not everything stays in that, but you can also integrate Ray Tracing technology and HDR. Y​ou can also select the background of the images and change them for any other. All these new features will be integrated with GeForce Experience shortly.