It seems that we will have to get used to the delays, because Nvidia has announced that it has delayed the launch of its GeForce RTX 3070 to October 29, that is, two weeks after the date initially announced, October 15 – a day after the announcement of AMD's Radeon RX 6000. This was the most interesting model for most gamers, as it is the 'killer' of the GeForce RTX 2080 Ti, offering similar performance, or faster depending on the conditions, for less than half the price. The reason for the delay would be none other than guaranteeing a larger stock.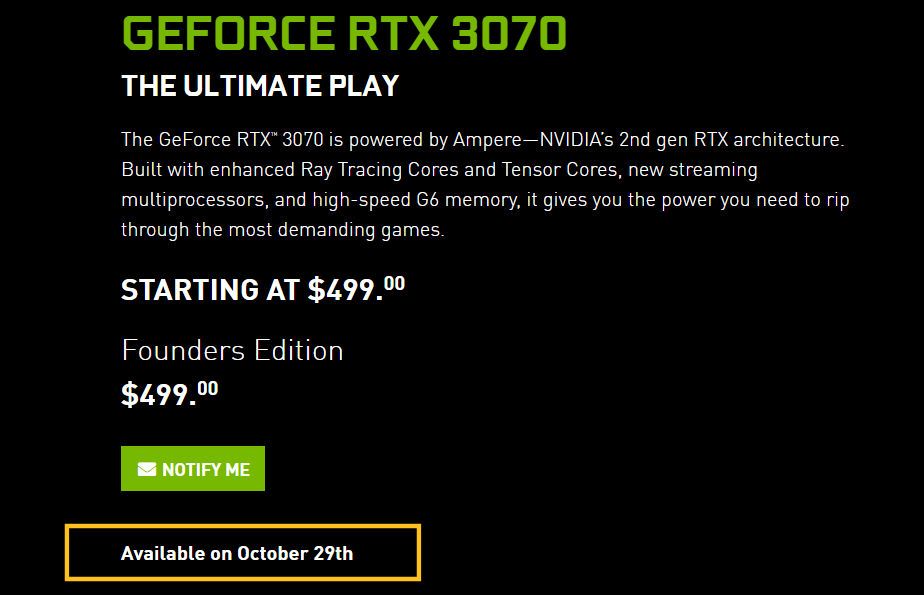 GeForce RTX 3070 Availability Update

The production of GeForce RTX 3070 graphics cards is increasing rapidly. We've heard from many of you that there should be more cards available on launch day. To help make that happen, we are updating the availability date to Thursday, October 29.
We know this can be disappointing for those looking to purchase a GeForce RTX 3070 as soon as possible, however this change will help our global partners make more graphics cards available to gamers on launch day.
The GeForce RTX 3070 offers incredible performance and features, including Nvidia Reflex and Broadcast, for $ 499 / € 519. In a variety of titles running with the DirectX API and Vulkan with RayTracing, the GeForce RTX 3070 offers similar or faster performance than the GeForce RTX 2080 Ti (which was sold at double the price) and is, on average, a 60 % faster than the original GeForce RTX 2070.
Furthermore, Nvidia published a new comparison chart, adding some synthetic benchmarks and various games, showing that the RTX 3070 will perform almost same or even better than the RTX 2080 Ti.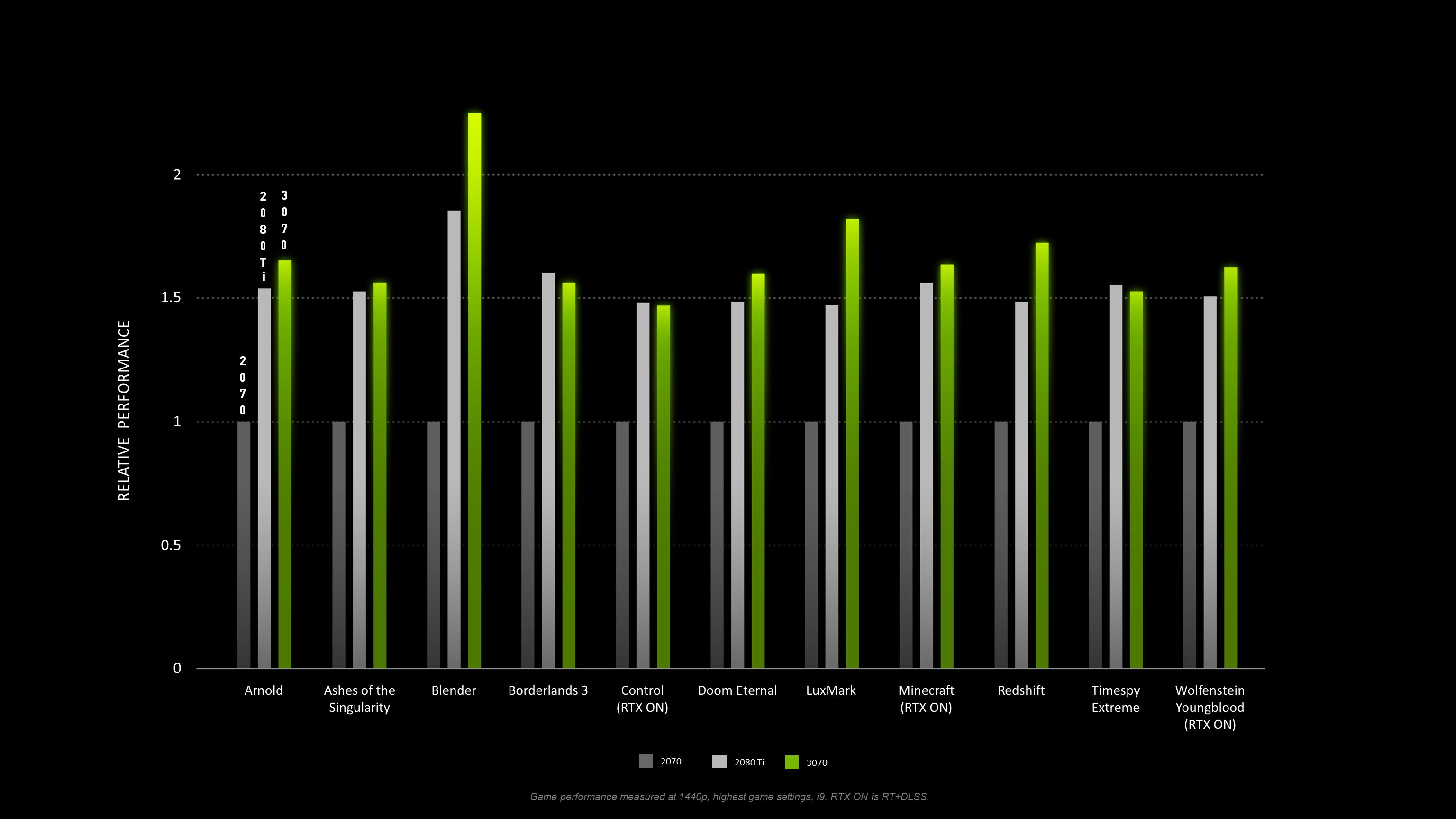 NVIDIA GeForce RTX 30 Series Specifications

RTX 3090
RTX 3080
RTX 3070
GPU
8nm GA102-300
8nm GA102-200
8nm GA104-300
Platelet
PG132 SKU 30
PG132 SKU 10
PG142 SKU 10
CUDA cores
Boost Clock
FP32 Perf.
Memory
Memory Clock

TBC

Memory Bus
Bandwidth
TGP
MSRP