NVIDIA was present at the GTC Japan 2018 earlier today and it was expected that we will get to hear about the upcoming Turing based RTX lineup and the mainstream graphics cards; RTX 2080 and RTX 2080 Ti.
The lineup will feature support for NVIDIA's new real-time ray tracing (RTX) technology which will polish the game visuals with environmental reflections and during the recent GTC Japan event, company's CEO Jen-Hsun Huang claimed that the RTX 2080 will be much faster than the GTX 1080 Ti, the fastest gpu from the company available today and both the GeForce RTX 2080 and 2080 Ti will be able to run latest games at 4K resolution with 60 fps.
CEO Jensen Huang also presented some slides, which reveal that the RTX 2080 will be enough to run the new titles at 4K with the standard 60 fps, while the RTX 2080 Ti will go beyond the 60 fps mark.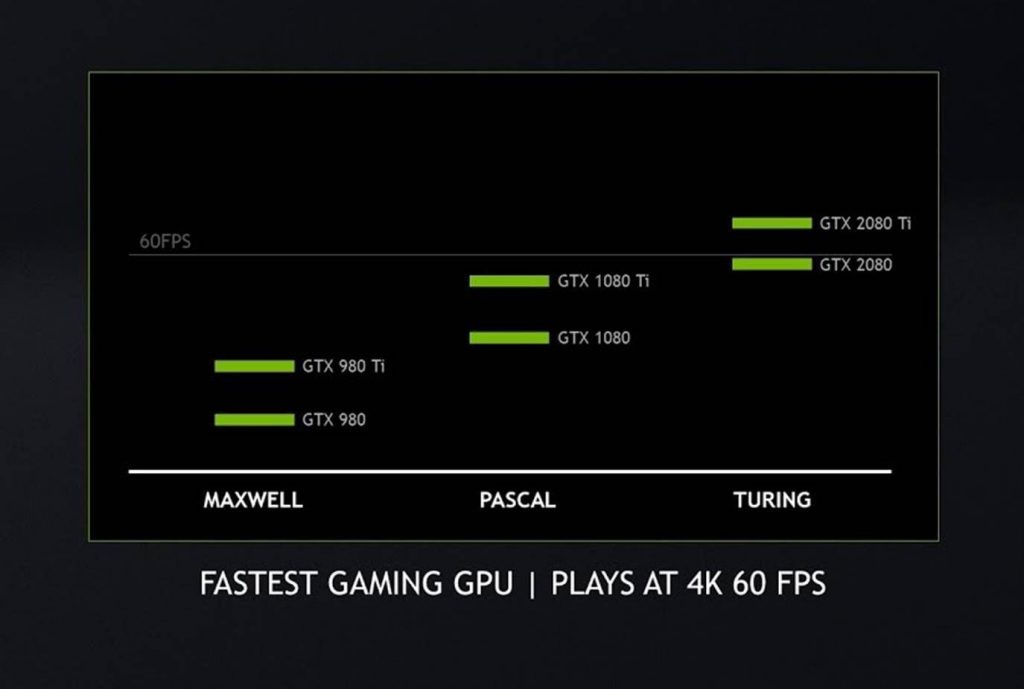 Both the graphics cards will be able to deliver excellent performance and even more than the 60 fps mark with DLSS enabled. The following graph suggests around 2 times more improvement on the upcoming RTX line-up.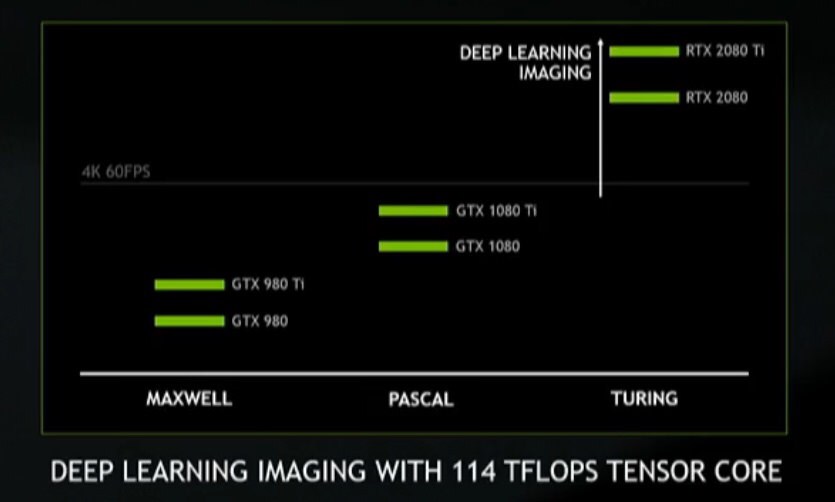 See also: GeForce RTX 2080 Ti, 2080 & 2070 Are 35 – 45% Faster Than Pascal ~ NVIDIA
However, these are the company's provided benchmarks and for more accurate numbers, we will have to wait for a few days until the graphics card launches later this month. Check out the fps test result provided by the company;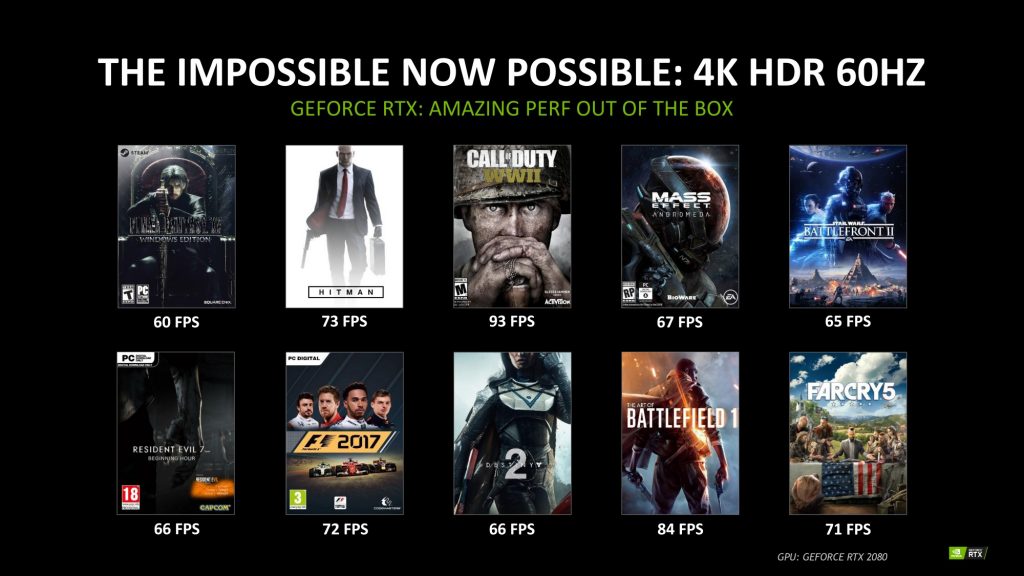 No doubt the RTX 2080 Ti will have more power than the current Pascal based GTX 1080 Ti but we'll have to wait for more data after running the performance tests on various titles. Stay tuned for more updates!