Noctua announced the launch of three silent air cooling coolers for the Intel Xeon Scalable platform (Platinum, Gold, Silver, Bronze) and Intel Xeon-Phi with LGA3637 socket. The three models including the NH-U12S, NH-U12S and NH-D9 have been slightly modified to be compatible with Intel LGA3647 socket and are easily recognizable by the "DX-3647" tag after cooler name. All of them have a huge copper base with a hexagonal design.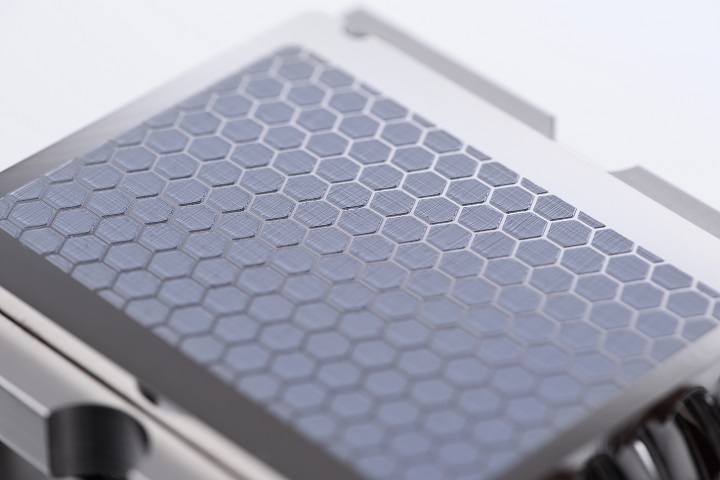 Noctua NH-U14S DX-3647
It has dimensions of 150 x 78 x 165 mm in height, formed by a dense aluminum radiator crossed by no less than 6 copper heatpipes with a large copper base (70 x 56 mm), it uses a PWM Noctua NF-A15 fan capable of rotating between 300 and 1500 RPM generating an air flow of up to 140.2 m³ / h with a loudness of 24.6 dBA and includes a 6-year warranty. Its price is 89.90 USD.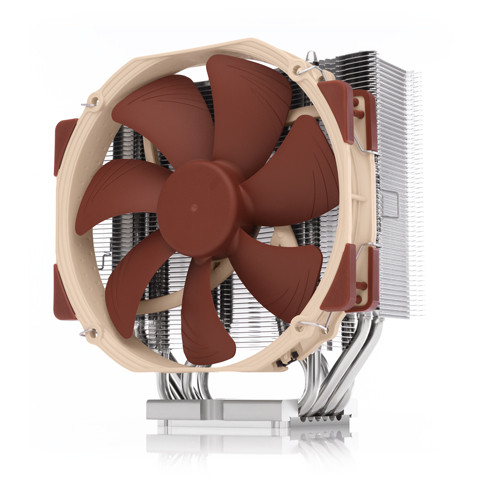 Noctua NH-U12S DX-3647
This model comes with dimensions of 125 x 97 x 158 mm in height, but much heavier with its 1018 grams weight. This is due to a much wider and larger radiator traversed by means of 5 copper heatpipes. This model uses a 'Push & Pull' configuration consisting of two Noctua NF-A12x25 PWM fans where each one is able to rotate from 450 to 2000 RPM generating an air flow of 102.1 m³ / h with a loudness of 22.6 dBA. Its price is 99.90 USD.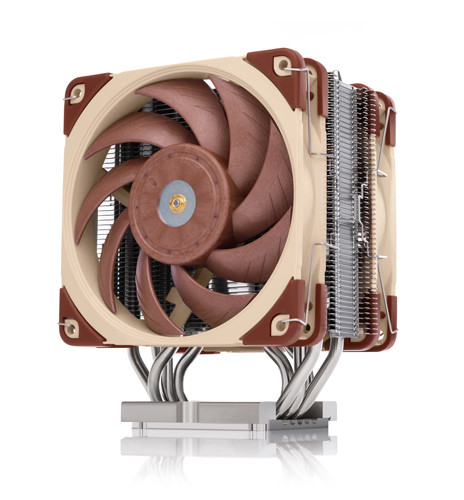 Noctua NH-D9 DX-3647 4U
This model is very compact with dimensions of 95 x 120 x 134 mm in height and weight of 769 grams. In spite of being compact, it takes advantage of including a dual tower heatsink crossed by 4 copper heatpipes and maintains the 'Push & Pull' configuration by means of two Noctua NF-A9 HS-PWM fans able to rotate 400 @ 2500 RPM generating a flow of air of 96.3 m³ / h with an acoustic impact of 30.6 dBA. Its price is 89.90 USD.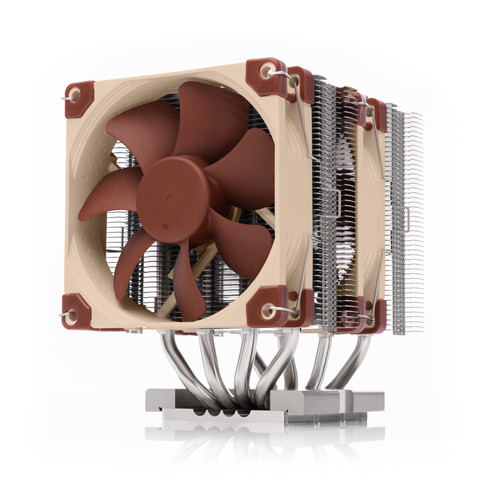 All models are available as of today via Noctua's official Amazon and eBay outlets. Other sales partners will receive stock shortly.