As anticipated in August, Noctua announced the launch of its heatsinks in black, with the NH-15, NH-12S, and NH-L9i being the first of them.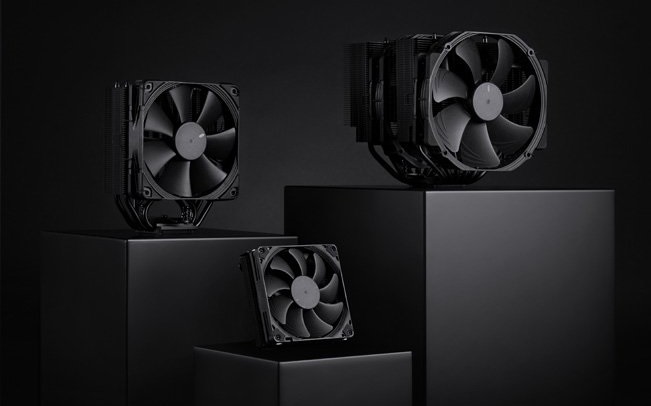 Except for the color, they are identical to their original CPU coolers, so not only the fan and the frame arrive absolutely in a matt black color, but also the aluminum radiator and copper heatpipes have received the same coating to offer a much more elegant appearance, not to mention that now they look like some heatsinks of a certain company that also has high performance heatsinks with low noise in a completely black design.
In addition to offering a completely black design, the company also renews its rubber pad NA-SAVP3, which can now be chosen in black, blue, green, red, white and yellow to add a touch of color to the heatsink and to combine with other system components.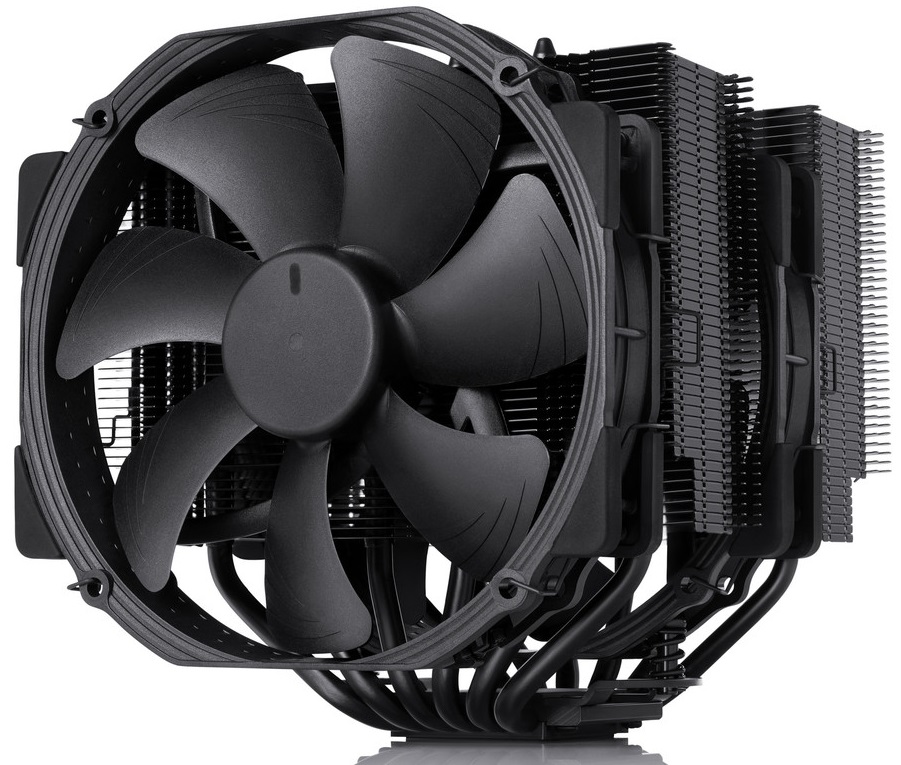 "Our customers have been asking us for all-black coolers for a long time, but we're soldering the fins to the heatpipes in order to guarantee optimal performance over many years of usage and this production process is difficult to combine with coatings," explains Roland Mossig (Noctua CEO).

"It took a lot of time and engineering work to find an appropriate coating material and production process that gave us satisfactory thermal performance and consistent visual appearance. Now, we're proud with the end result and confident that the new chromax.black coolers will meet the high standards Noctua users have come to expect."
The prices recommended by Noctua are the following:
NH-D15 

chromax.black.swap

 : EUR 99.90 / USD 99.90

NH-U12S 

chromax.black.swap

 : EUR 69.90 / USD 69.90

NH-L9i 

chromax.black.swap

 : EUR 49.90 / USD 49.90

NA-SAVP3 

chromax.black

 : EUR 6.90 / USD 6.90

NA-SAVP3 

chromax.blue

 : EUR 6.90 / USD 6.90

NA-SAVP3 

chromax.green

 : EUR 6.90 / USD 6.90

NA-SAVP3 

chromax.red

 : EUR 6.90 / USD 6.90

NA-SAVP3 

chromax.white

 : EUR 6.90 / USD 6.90

NA-SAVP3 chromax.yellow: EUR 6.90 / USD 6.90