KOEI TECMO Games announced that the acclaimed action RPG developed by Team Ninja will be released on the PC via Steam on November 7 under the name Nioh: Complete Edition. This package will include the original version and its three DLCs (Dragon of the North, Defiant Honor, and Bloodshed's End).
#Nioh Coming to PC (Steam) as Nioh: Complete Edition on the 7th November2017!#DefyDeath with all DLC included + enhanced graphical modes! pic.twitter.com/YNYCOjvOnp

— KOEI TECMO EUROPE (@koeitecmoeurope) October 2, 2017
The digital version of the PC will have high resolution graphics in its two game modes. Whether in its 'Action' mode at 60 fps stable, or the 'Movie' mode that can expand the resolution to 4K. These new modes with enhanced graphics will make Nioh's world look as beautiful as ever before. After the news about assets in 720p for the Steam version of Blue Reflection, hopefully we will not encounter anything weird this time. The studio will expand these 'Modes' for Nioh as soon as we have more details.
To celebrate Nioh's announcement: Complete Edition on Steam, Team NINJA offers players a new item, the Dharmachakra Kabuto helmet. The Wheel of Dharma kabuto is a form of 'kawari-kabuto' – a family of helmets that presents fantastic designs. This helmet carries a red front crest of an ancient Buddhist symbol representing the way to nirvana.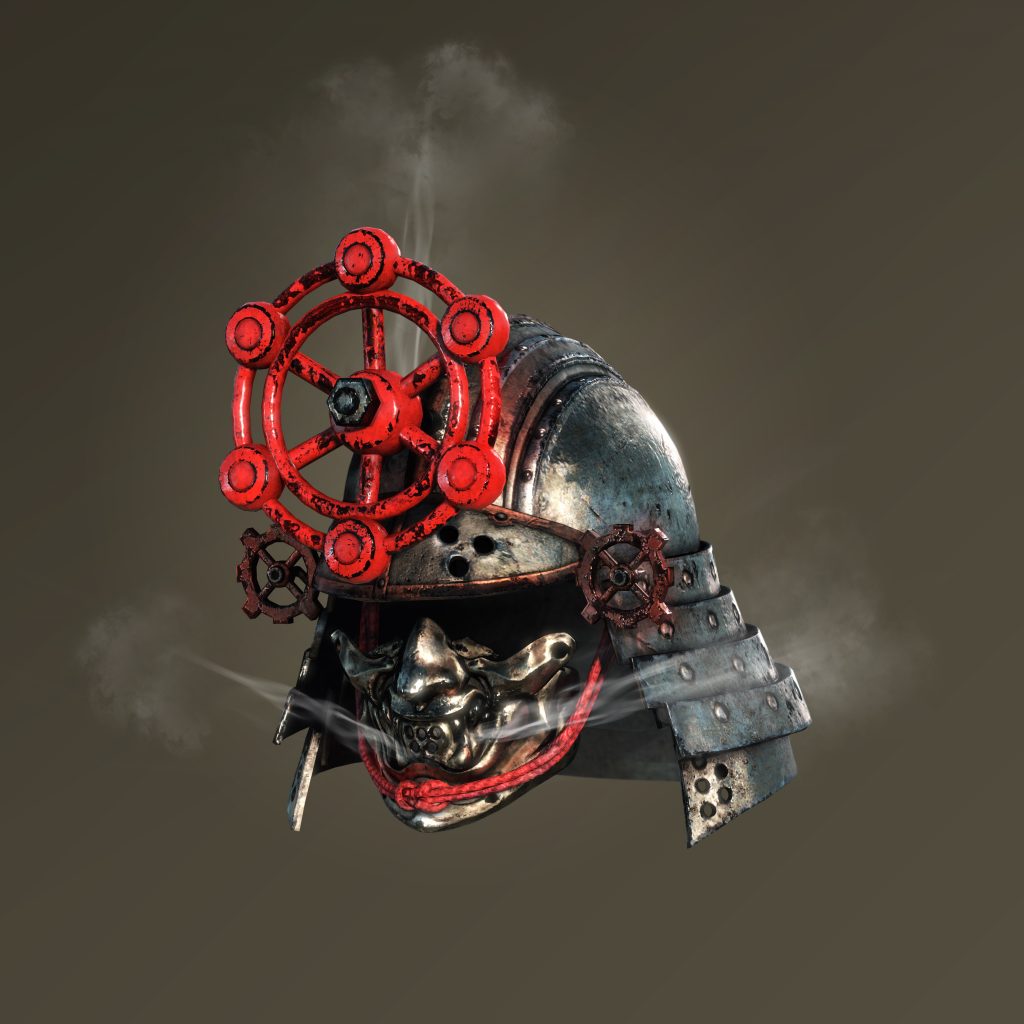 Nioh: Complete Edition includes the entire game, as well as the three expansions with additional chapters of the story: The Northern Dragon, Renowned Honor, and The End of Tragedy.
The Northern Dragon: This expansion begins in the Tohoku region where Masamune Date, the famous One-Eye Dragon, secretly gathers spiritual stones.
Suicide Honor: Step through the winter campaign of the Osaka assault and follow in the footsteps of one of Japan's best generals of the War of States, the brave Yukimura Sanada.
End of the tragedy: Join the summer campaign of the Osaka Assault as the War of the States comes to an end in the last chapter of William's story.
Nioh: Complete Edition Minimum System Requirements:
OS: 64-bit Windows 10, 64-bit Windows 8.1, Windows 7 64-bit
Processor: Intel® Core i5 3550 or higher
Memory: 6 GB of RAM
Graphics: NVIDIA GeForce GTX 780 VRAM 3GB or higher / AMD Radeon R9 280 VRAM 3GB or higher
DirectX: Version 11
Network: Broadband Internet connection
Storage: 100GB of available space
Sound card: 16-bit stereo that can play 48KHz WAV files
Nioh: Complete Edition Recommended System Requirements:
OS: 64-bit Windows 10, 64-bit Windows 8.1, Windows 7 64-bit
Processor: Intel Core i7 4770K or higher
Memory: 8GB of RAM
Graphics: NVIDIA GeForce GTX 1060 VRAM 6GB or higher / AMD Radeon R9 380X VRAM 4GB or higher
DirectX: Version 11
Network: Broadband Internet connection
Storage: 100GB of available space
Sound card: 16-bit stereo that can play 48KHz WAV files