Nintendo's forthcoming hybrid console, the Nintendo Switch was officially revealed last month after being rumored all over the internet since earlier this year.
Concept of the Nintendo Switch was revealed through a detailed blog update on the website along with a trailer showcasing the new handheld console, while some of the information related to specifications, pricing are yet to be revealed in the coming months. The console features custom NVIDIA Tegra Chip as announced by NVIDIA after its partnership with Nintendo.
After the reveal, it was announced that further details regarding the console will be revealed next year in January but today, one Canadian online retailer Toys "R" Us listed the of Nintendo Switch which is about Canadian dollars $329.99, which somewhere around USD $245 to $249 and possibly €249.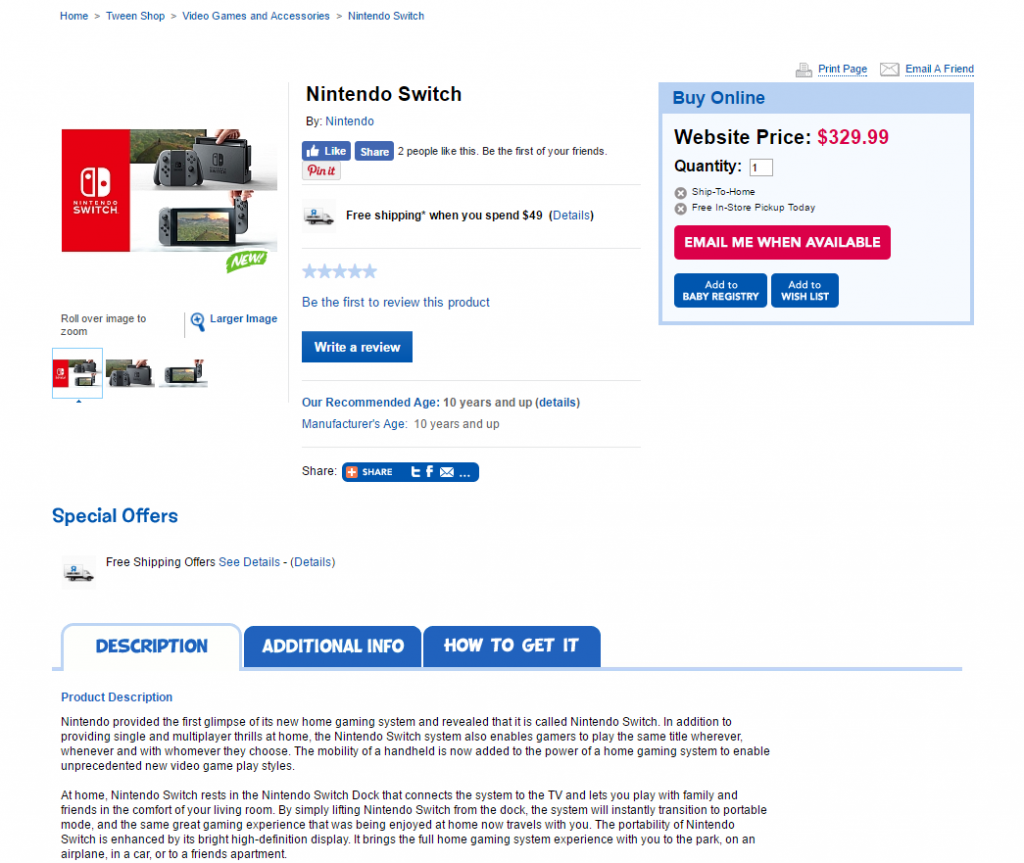 If this price is to be believed, it may turn out to be a great opportunity for the Nintendo as it appears under the average price tag, accessible for many portable gamers.
Nintendo Switch will be playable for the fans during Tokaigi Japan Game Party 2017 scheduled February 11 and 12 at Makuhari Messe in Chiba, near Tokyo. According to the reports, Mario 3D will be released as a launch title for the upcoming console.
See also: Nintendo Switch will surprise players, says NVIDIA
New reports also suggest that the Super Mario Sunshine HD, Super Mario Galaxy 3 and Smash Bros will be making their way for the upcoming console after a few months. The console is set for release sometime in March 2017. Stay tuned for more updates!