Its March 2017 and the Nintendo Switch is in the full swing across the globe. We have started receiving more info regarding the new hybrid console and most of the famous pages have also reviewed the first game title of the console, Zelda: Breath of the Wild.
Nintendo is now available at various retailers and most of the people have managed to grab one despite of the fact that there is still one more day left in the console's official release. However, Nintendo has detailed the paid services for its new console, the Nintendo Switch just like the other consoles in the industry.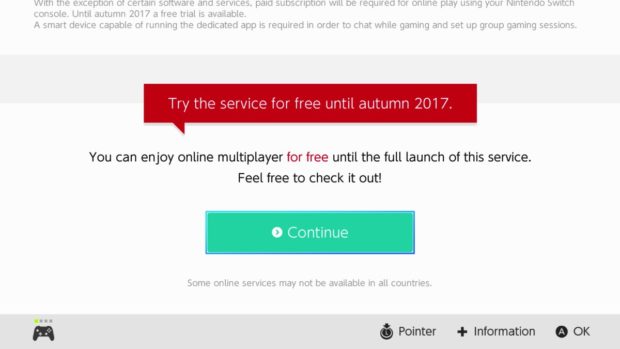 According to the updates on the company's webpage, the Nintendo Switch Online Service is getting free trial period starting this month until Autumn in the Australia while sometime in Spring in the Northern Hemisphere. The service will be like the Sony's PlayStation Plus and Microsoft's Xbox Live subscription, allowing users to play online with the friends or other players and also avail discounts on several games in the store along with any Nintendo Classic title for free every month.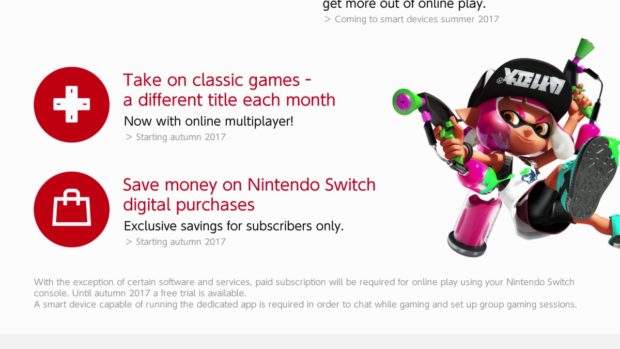 The company is yet to announce the pricing of their subscription service, until then, enjoy the free service. The official launch date for the console is March 3rd and the users will have to download day one patch, which is set to add online features in the console. As of now, the console has screenshot sharing option while the company plans to add gameplay video sharing options as well in the near future.
See also: Nintendo Switch Day One Patch To Add Online Features
Are you planning to get the new hybrid console? Let us know in the comments section below!