Virtually everyone is thrilled with Nintendo's promising new console, except for a user known as 'supportdevil', who has shared a serious problem with his Nintendo Switch via Reddit.
'Blue Screen of Death' BSOD on Nintendo Switch!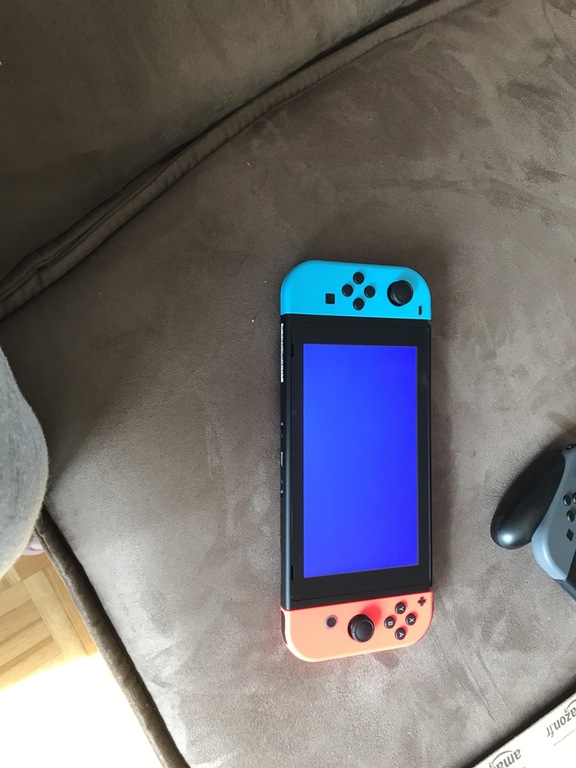 You Might Like: PC Users Can Enjoy Zelda: Breath of the Wild Via CEMU Emulator
In subreddit, a user posted a photo in which it can be clearly seen that his console facing BSOD "blue screen of death", something that commonly happened with Microsoft operating systems. Therefore, according to user supportdevil, his console has stopped working, completely frozen.
According to the user, that he was playing The Legend of Zelda: Breath of the Wild and after 20 minutes Nintendo Switch showed no apparent cause with a white screen and began to make strange sounds. When the console was restarted, nothing else appeared on the screen than a blue color screen.
Here's what happened, according to them.

Played a bit BotW then the Screen went white and the Switch got very noisy then i restarted the Console and now only Blue Screen of Death

Someone asked if they tried hard resetting it. To which the ever eloquent supportdevil wrote:
How? i reseted it with holding down Power for 12 sec like on the Website
When the owner contacted the technical support of the Japanese company, they told him that it was the first incident of this type and they told him that, indeed, his console now become completely useless. On the other hand, the Nintendo Switch was completely updated and was only used for 20 minutes. The user is responding to questions in the thread as I write this story.
However, the Nintendo Switch BSOD is not the only case so far, as other users have already uploaded videos showing some flaws with their Nintendo Switch while playing games.