The presentation of the Nintendo NX could take place much earlier than expected, particularly next week. According to Shacknews report, this announcement will give Nintendo a margin of five months before its last release date (March 2017) to show the benefits of its consoles and also to announce important exclusive titles like The Legend of Zelda, Super Mario and Pokemon. The price of Nintendo NX might bring some disappointment after the Wii U, and it would go on sale between $ 300 and $ 350, high price considering Considering the Nintendo NX won't outperform either the PlayStation 4 Pro or the Xbox Scorpio.
Rumor: Nintendo NX Will Be Officially Announced Next Week
You Might Like: Nintendo NX To Run Games at 1080p/60 FPS, Will Have 4K Streaming – Report
The latest speculations around, the Nintendo NX suggest that the console will be region free, unlike the current eighth generation consoles. If it's true, it will allow the owners to purchase any game from any country. The word comes from insider Emily Rogers in the series of tweets. She later mentioned that the console has 32 GB of internal memory, that can be expanded with the help of external SD card. The word was also confirmed by Liam Robertson, who known for some leaks related to the console in the past.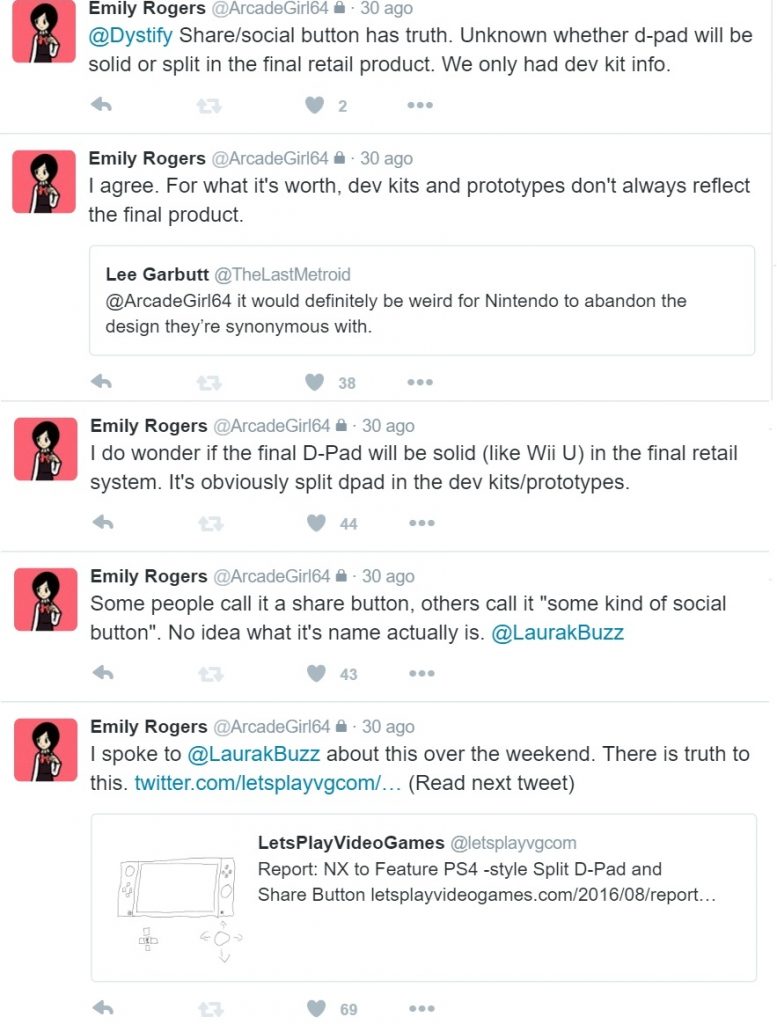 The Wii U already failed in the past, as it was less powerful than its direct rivals like the Xbox 360 and PlayStation 3, nevertheless, it arrived at a higher price, which forced Nintendo to lower its price several times to encourage sales. You can now add a new variant to this equation, because you could be looking at a console designed for the portable world in a market already dominated by mobile devices (smartphones and tablets or their own Nintendo 3DS). So we have to see how Nintendo performed in a market already dominated by hundreds of thousands of games at 0 cost and easily accessible. At the moment, everything is looking bad for Nintendo NX.
via: Shacknews