Jeff Bellinghausen of Valve during the on going Steam Dev Days event announced that the famous gaming store will soon add full support for the Sony's DualShock 4 controller.
New Steam Update to Add Support for DualShock 4 Controller
Enabling the DualShock 4 support in the famous platform is a good sign as it will be a lot easier for those who prefer using the native PS4 controller. According to the Valve's representative, the PS4's DualShock 4 controller is quite similar to the Steam controller and both features the touchpad and gryo, which will benefit the players as well as the developers. He said;
"Believe it or not, when you use the PS4 Controller through the Steam API, it's exactly the same as a Steam Controller. You make the exact same API calls, you only get actions, not inputs, and the Steam API takes care of everything."
Many PC gamers are currently using the DualShock 4 controller for gaming with the help of third party programs DS4Windows and Joy2Key. However, this update will definitely help the those who prefer to use the controller as it will also enable full customization, giving the users full freedom of choosing their own preferred buttons.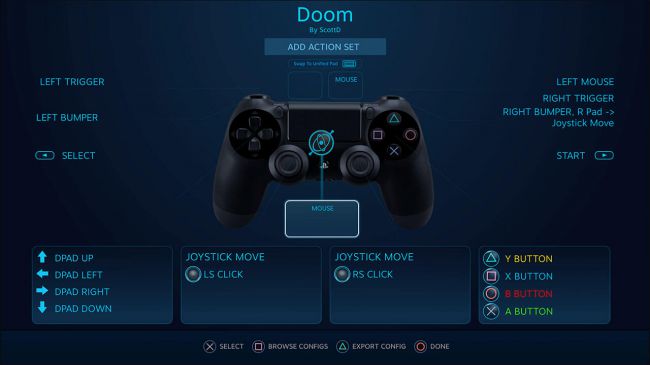 "Also, existing native support for the PS4 controller on the PC is a bit weak; in this case Steam itself is communicating directly with the device so everything [is] nice and reliable."
He also hinted possible support for other controllers as well, mainly the Xbox One's. At this point, it is unclear whether the update will enable the support for Xbox One controller on the Steam with functionality of customization, just like the PS4 controller. However, the Xbox One controller is currently supported with the Windows platform, but not from the Steam directly.
Stay tuned for more updates!
See also: Steam Summer Sale 2016 was a huge success with almost 37 million sales