A few hours before the launch of the AMD Next Horizon event, we have some leaked information of this event, most of the details linked to the new generation of AMD Ryzen 3000 series processors.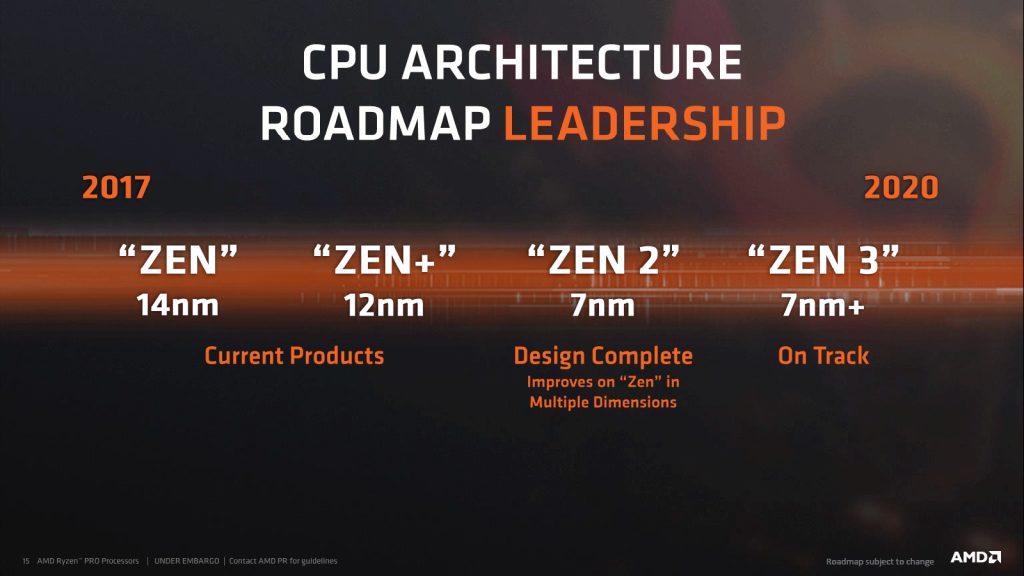 Let's start with the graphics cards, AMD Vega @ 7nm would not be an interesting product, it would be simple mandatory release to stay alive in the professional sector until its true Next Gen makes an appearance, and this is not other than Navi @ 7nm.
Now we are going to the important thing, AMD Zen2 architecture, where numerous details have been leaked:
Zen2 IPC improvement is higher than expected, around 15 percent
Memory latency will be improved
AVX performance improvements (although it is estimated that AVX512 is not compatible)
Preview 7nm frequency (the frequency of the engineering sample has been higher than expected i.e 4.5GHz).
5. More refined Turbo Frequency (Precision Boost Overdrive (POB) and XFR are working better)
It is not yet clear, if Ryzen 3000 will be compatible with PCI-Express 4.0
As we can see, all this information was already rumored in recent months, as IPC was going to be higher than expected, overcoming an improvement of more than 15 percent, plus a second improvement by some higher frequencies.
On the other hand, with POB and XFR, a greater increase in frequencies will be achieved with automatic overclocking depending on the processor's temperature. Finally, the problem of latencies would be practically solved.
The specs and performance of AMD's Zen 2 microarchitecture have been kept away from prying eyes for the most part, with only a few glimpses of what's to come in the public eye. Aside from the expected improvements brought on by the 7nm node, AMD has promised to continue support for the current AM4 socket until 2020, ostensibly confirming backwards compatibility across at least two generations of Zen architectures.
Via: chiphell