Today we have leaked pictures and details of first X570 motherboards from MSI camp, we are talking about MSI X570 Gaming Plus and MSI X570 Pro Carbon. As it was expected, both new motherboards are equiped with an active cooling system for chipset, which confirms extreme usage from new chipset.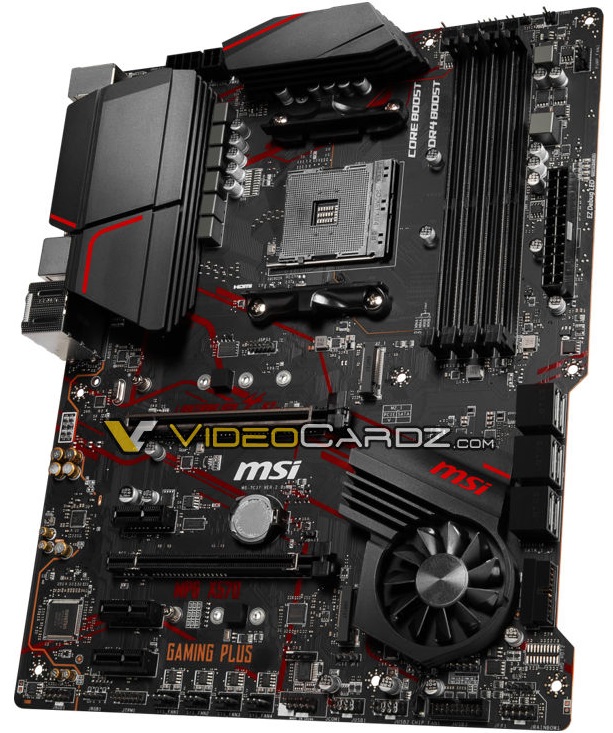 The MSI X570 Gaming Plus equipped with a VRM that seems to be 6 + 2 phases that requires an ATX + 2x EPS connector of 8 + 4 pins for its power, enough power to deal with the already confirmed 12 cores and 24 processing threads of the Ryzen 3000 that could increase up to 16 cores and 32 threads.
The new motherboard also features two PCI-Express 4.0 x16 slots, 3x PCIe 4.0 slots, 2x high-performance M.2 6x SATA III ports @ 6.0 Gbps, a large number of connectors for fans and RGB strips, and the cooled chipset with an aluminum heatsink coupled with a fan with attractive design that resembles their GPUs and it looks like it will not make much noise.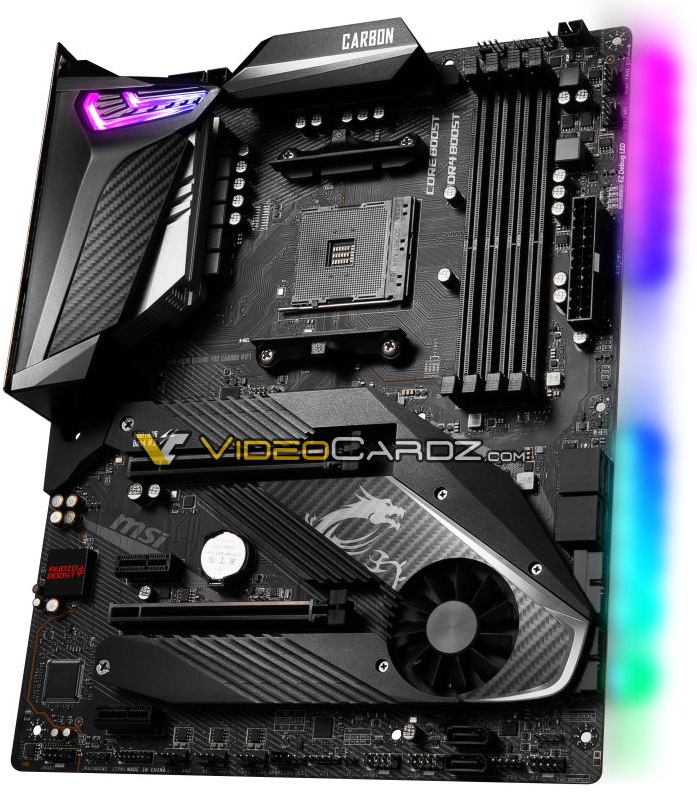 As for the MSI X570 Pro Carbon we are unable to see the VRM but it will be more powerful because the cooling system has improved. In this case we have 2x PCIe 4.0 x16 + 2x PCie 4.0 x1, and the M.2 ports will benefit from the fan, which will also help reduce its temperature, although this can be a very bad idea, since in high-performance units heat could move to the chipset.
You Might Like: AMD Ryzen 3000 would support DDR4 @ 5000 MHz
Via: Videocardz